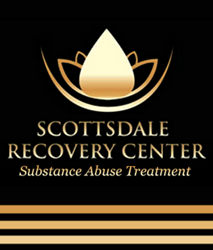 It's absolutely tragic to see what's going on over the past few years; what starts off in the form of taking a few pain pills from the medicine cabinet ends up as a full blown heroin addiction which, all too often ends in the form of a deadly overdose
(PRWEB) March 21, 2015
Scottsdale Recovery Center, a gender-specific male/female substance abuse treatment center, announced this week the launch of an expanded drug rehab option for opiate users. Taking a firm stance toward a growing nationwide epidemic, the program aims to provide a more integrative and effective treatment option for young adults struggling with narcotic pain pills, heroin and other opiate based substances.
Says facility co-founder, Chris Cohn, "It's absolutely tragic to see what's going on over the past few years; what starts off in the form of taking a few pain pills from the medicine cabinet ends up as a full blown heroin addiction which, all too often ends in the form of a deadly overdose."
The program, which is in addition to other targeted addiction treatments offered, focuses on providing a number of expanded clinical services shown to be very effective in the long term treatment of opiate and heroin addiction. Coupled is a corresponding medical detoxification process which further enables the client to more effectively transition into an intensive treatment plan.
Given the broad landscape of drug rehab centers throughout the State of Arizona, Scottsdale Recovery Center creates such targeted addiction treatment options in a manner of which is often less costly than other comparable facilities. States Alex Salcedo, co-owner and CEO of SRC, "SRC is actually among the least expensive treatment centers of its kind throughout the entire Western US, and with private insurance being accepted 90% of the time, it's realistically conceivable that one could experience the entire course of treatment for no more than just a couple thousand dollars out of pocket." Cohn adds, "There's a reason why were less expensive than most drug treatment centers of our caliber, and that's solely because we want to help the most people possible, period."
Most clients taking part in the opiate program are coming in with addictions to one or more of the following: Oxycontin, Vicodin/hydrocodone, Percocet/oxycodone, Norco, Dilaudid, heroin and others.
Scottsdale Recovery Center has been in operation since 2006 and provides the entire array of treatment services including; intervention, medical detox, residential/primary treatment, intensive outpatient, sober living, aftercare, family therapy & guidance and more. They offer a number of locations just northwest of Paradise Valley and while they do offer both male and female treatment options, all locations are in fact gender-specific.
Additional programs are offered for cocaine, marijuana, crystal/methamphetamine, alcoholism and several others.
For more information on the opiate recovery program or otherwise, contact treatment support staff at SRC 7 days a week at (888) 309-3385. Additional information is also available on the company website at http://www.scottsdalerecovery.com.
In an effort to further set themselves apart in terms of integrity and accountability, the program utilizes a stringent and unbiased 3rd party addiction treatment consumer review service. To view more information as well as authenticated unbiased client reviews visit: http://www.addiction-rehab-reviews.org/scottsdale-recovery-center-phoenix-az-drug-rehabs.