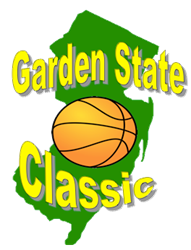 "This year's Garden State brought us a lot of excitement Monroe and St. Catherine's ability to take home trophies is a testament to their great play and coaching. Congraulations to both teams!" - Chris Zupko, Director of Hoop Group Skills
Neptune, NJ (PRWEB) March 22, 2015
Every year in late February, New Jersey middle school basketball programs make their way to Hoop Group Headquarters for the Garden State Classic. Hosted by Hoop Group Skills, this three week tournament is designed for one purpose: crown the best middle school team in the state. In a tournament that brings some of the best school's in the state, two teams were able to call themselves champions: Monroe Township Middle School and St. Catherine School.
On the girls' side, St. Catherine's championship run was all about defense. In their opening round game, they held the opposition to 24 points. As an encore, they came back a week later and limited the Monroe Township Girl's team to just 19 points, in a semifinal victory that would set up a match with local Neptune in the final. While Neptune was able to do something the other two foes couldn't, score, they could not keep up with Faith Masonius and St. Catherine. The final score would be 43-34; Masonius was named MVP of the tournament, and rightfully so, after dominating every single game.
Monroe Township's road to a title took a little different path than St. Catherine's. After a seven point win in the first round, Monroe showed how good they can play with a commanding 56-22 win over H.W. Mountz. Monroe showed their size and athleticism in that semifinal win, suffocating Mountz defensively.
The finals would be a little different. In an exciting and up tempo game, Monroe was able to outlast Hackensack and come away with a three point win, 49-46. Michael Kides took the MVP honors for Monroe.
Monroe Township and St. Catherine have one thing in common, they can call themselves the best team in the state for the next year. Congratulations to both teams on a successful Garden State Classic!