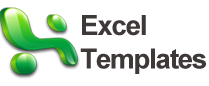 Keeping a list of allergies, medications, and contacts in your wallet or purse could save your life
Phoenix, AZ (PRWEB) March 21, 2015
An editorial published by the Canadian Medical Association Journal (CMAJ) has announced their stance on personal patient record accessibility: Faster, easier, access to medical records puts no burden on the medical industry.
Carrying a medical information form could be life-saving, notes eMedicineHealth. Currently, the transfer of medical history documents can take up to 90 days, which leaves possible gaps when patients are changing doctors, moving to different areas, or seeing specialists.
"The recommendation that a person have updated access to their medical files combined with the encouragement to carry one's own medical records holds great potential," said Ben Davidson, spokesperson for ExcelTemplates.Net which offers no-charge access to medical file templates. "Emergency situations can quickly become worse if the health care provider is unaware of a patient's current conditions, allergies, and medication."
eMedicineHealth notes that allergies to latex, anesthesia, or common medicines can't always be known if the patient is incoherent, unresponsive, or in a place without access to their medical records. In addition, emergency and family contacts aren't available immediately, putting a patient in a situation where there is no one to provide information.
"There are medical bracelets, and a few facilities use electronic files that can be transferred faster, but these are not common," said Davidson. "Someone with a severe penicillin reaction could quickly find themselves in a life-threatening situation without immediate medical files available."
The CMAJ, eHealthMedcine, and Davidson are all in agreement that a patient should have full access to their medical information in order to have it on their person at all times. "Keeping a list of allergies, medications, and contacts in your wallet or purse could save your life," said Davidson.
ExcelTemplates.Net provides multiple printable medical notes that one can quickly fill in and carry with them in case of an emergency. The templates are available at no charge and no sign-up. They include emergency contact spots, medication information, allergies, and any surgeries or conditions.
To fill out a medical information form to keep for emergencies, visit ExcelTemplates.Net.