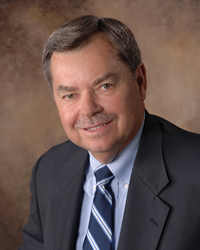 Clearwater, FL (PRWEB) April 20, 2015
Veteran Clearwater criminal defense attorney Paul A. Meissner continues to bring leadership, excellence and dedication to the field of criminal law, benchmarking more than three decades after his release of the Florida Law Enforcement Manual. The manual provides comprehensive coverage of Florida statutes, rules of law, case law and evidence issues for law enforcement officers. The Manual is available for purchase on Amazon.
With more than 40 years of service in the legal profession, including 24 years as a Florida Bar Board Certified specialist in criminal law, Meissner is well-suited to assist clients charged with a crime understand court procedures and terminology and he is a zealous negotiator with prosecutors, mitigating the criminal charges and penalties clients face. Attorney Meissner is skilled in handling even the most challenging criminal cases, developing strategic criminal defense solutions that are uniquely suited to each client's circumstances.
Law enforcement officers continue to rely on attorney Meissner for his expertise in such issues as probable cause for police searches, Miranda Rights, search warrants and much more. The "Frequently Asked Questions" link on the Carlson Meissner website contains a wealth of information pertaining to criminal law and procedure that is beneficial to officers and clients alike.
Meissner is distinguished as an AV® Preeminent™ Peer Review Rated Attorney by Martindale-Hubbell®, admitted to practice law in Florida and Colorado. He is a member of the Clearwater Bar Association, Florida Bar Association, American Bar Association and American Association for Justice. Attorney Meissner has served as an adjunct professor at the Stetson College of Law and an instructor at St. Petersburg College for many years.
For more information about Clearwater attorney Paul A. Meissner or Carlson, Meissner, Hart & Hayslett, P.A., visit http://www.CarlsonMeissner.com
###
Carlson Meissner Hart & Hayslett, P.A., a Criminal Defense firm with offices in Tampa, Bradenton, Clearwater, New Port Richey and Spring Hill, are experienced attorneys skilled at defending clients in all criminal matters. The firm's main office is located at 250 N. Belcher Rd., Suite 102, Clearwater, Florida and may be contacted at (877) 728-9653. Additional information about Carlson Meissner Hart & Hayslett, P.A and Paul A. Meissner, may be obtained from the firm's website at http://www.carlsonmeissner.com.