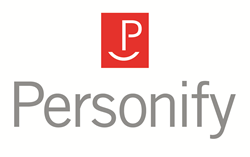 We needed a robust system and Personify brought the most to the table. We needed something that could keep current and Personify has a good reputation for that.
Vienna, VA (PRWEB) March 24, 2015
Personify, a provider of association management software to associations and other non-profits, today announced the American Association of Professional Landmen (AAPL) was the first customer to go live on Personify360 AMS/CRM using Personify's new Accelerated Implementation Program.
The Personify Accelerated Implementation Program is revolutionizing AMS implementations. The new streamlined methodology reduces the time and cost required for associations to implement a new solution and start driving a more immediate return on investment.
Personify Vice President of Professional Services, Devang Bhavsar, explains "We've improved our processes – from initial set-up through data conversion and testing – to focus on the business drivers that matter most, ensuring a timely and cost-effective roll out."
Going live on the base product, without customizations, was key to AAPL's success.
Marty Schardt, AAPL's executive vice president explains, "For the initial Personify360 rollout, we took what's in the box. We needed to move forward quickly and the accelerated implementation gave us the opportunity to do that. Now that we are live we can learn and play with how the product works as designed, and start doing our business. There are opportunities to expand as time goes down the road."
The AAPL went live on Personify360 with the following base modules: membership, subscriptions, inventory management, meetings, certification, and transcript management. They are also using the Personify360 e-Business suite.
While Personify's Accelerated Implementation influenced the AAPL's decision to choose Personify as their association management software provider, Schardt noted that there were several reasons behind their choice of Personify and Personify360.
"We needed a robust system and Personify brought the most to the table. We needed something that could keep current and Personify has a good reputation for that. And the Personify Partner Advantage Program adds to what Personify does. The combination of all of these things really intrigued us."