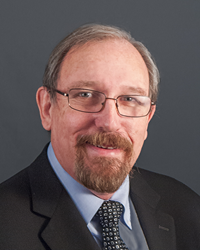 Gene's many years of title industry experience make him a tremendous asset to PYA and our clients and undoubtedly will increase the value we can provide to clients seeking Best Practices Certifications
Knoxville, TN (PRWEB) March 23, 2015
Gene brings a wealth of experience to the Firm with more than 30 years in the title insurance industry. His areas of expertise span from closing agent to underwriting, and now include consulting and expert witness services. The American Land Title Association (ALTA) recently recognized PYA as an Elite Provider of the ALTA Best Practices Certifications.
According to Matthew Rekers, Director of PYA's ALTA Best Practices Group, "Gene's many years of title industry experience make him a tremendous asset to PYA and our clients and undoubtedly will increase the value we can provide to clients seeking Best Practices Certifications."
McCullough has served as a closing attorney, title insurance agent, and maintained an active real estate closing practice early in his profession. In addition, he has served as the president of a full-service title insurance agency, regional president of a national title underwriter, and president of two regional title insurance underwriters. His experience has involved working with thousands of title agents and agencies in multiple states. His tenure as a bank director further honed his capabilities, affording him the opportunity to develop insight into the needs and concerns of financial institutions.
"Gene's leadership in the title industry is highly respected. Given Gene's expertise and PYA's designation as an ALTA Elite Provider for Best Practices, we believe PYA can demonstrate unparalleled service to the industry," stated Mike Shamblin, PYA's Managing Principal of Audit and Assurance Services.
A Juris Doctorate graduate of The University of Memphis, McCullough is an active member of the Tennessee Land Title Association, where he has held the role of president, director, and presently chairs the Committee on Pre-licensing Education. His ALTA involvement has spanned many years, as he joined the association in the mid-1980s. His other achievements include publishing Principles of Title Insurance – Tennessee, a 650+ page overview of the laws and underwriting issues title agents face in the state, and Tennessee Pre-licensing Education Manual, 2015. He also provides consulting and expert witness services to clients across the nation.
About PYA
PYA is a Certified Public Accounting and Consulting Firm that assists title and settlement companies with the implementation of ALTA's Best Practices Framework and certification. For over three decades, PYA has provided exceptional professional service and delivered comprehensive compliance, assurance, tax, and consulting services to clients. For more information, visit http://www.pyabestpractices.com/.