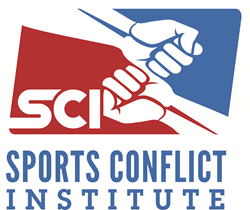 My fervent hope and desire is to be impacted and make an impact..
Portland, OR (PRWEB) March 21, 2015
SCI welcomes Dr. Scott Brooks of the University of Missouri to its Advisory Board. At Missouri Brooks is an Associate Professor of Sociology with a research emphasis on inequality and race at the intersection of sport. He sees sports as a way to investigate issues and myths of race, particularly popular myths involving race and athletic ability. Brooks brings a wealth of knowledge and sports passion to the SCI Advisory Board and will help guide SCI's thought leadership on these issues.
"Studying inequality is my passion, particularly picking up on the implicit and taken for granted actions and patterns that operate and bringing them to light," Brooks said. "The arena of sports is a great place to do this because of the mythology of meritocracy and sports leading society in racial progress."
He adds, "Increasing awareness and understanding how inequality is recapitulated in sport moves us ahead in struggle for civil rights."
Brooks is a native of Oakland, CA, earning his bachelor's degree at Cal Berkeley and his doctorate at the University of Pennsylvania while coaching basketball in South Philadelphia. He has published in academic journals and textbooks, been quoted and reviewed by the Wall Street Journal and SLAM magazine, and spoken on sports topics internationally. Additionally, Brooks has consulted the NFL and MLB and is a senior fellow at the Wharton Sports Business Initiative and Yale Urban Ethnography Project.
"Dr. Brooks has a tremendous amount of experience to help guide SCI's thought leadership on issues of race and inequality in sports," said SCI Founder Joshua Gordon. "We are very glad to have him join the Advisory Board and look forward to learning from each other."
Much of Brooks' research has focused on the relationship between black athletes and basketball in urban areas. His experience and observations led to his first book, Black Men Can't Shoot (University of Chicago, 2009), which tells the importance of exposure, networks, and opportunities towards earning an athletic scholarship.
Brooks is excited about the opportunity to translate more of his research and findings into actionable solutions.
"SCI is about the common good and it's not just academic, it's applied and practical," Brooks said. "I generally conduct research at the ground level and my fervent hope and desire is to be impacted and make an impact."
He adds, "It's exciting to be included in a tremendous network of experts and to be a part of solutions."
Read more about Scott Brooks at: http://sportsconflict.org/team_member/scott-brooks/
Listen to Scott Brooks on SCI TV: https://www.youtube.com/watch?v=GQoFlUsKA-I
About SCI
SCI supports competitive goals in athletics through understanding, preventing, and resolving destructive conflict both inside and outside the lines. SCI serves as a knowledge center and provides a range of services to help ensure student-athlete experience is part of a healthy university culture while optimizing performance on and off the field of play. Conflict is inevitable, but how we respond determines whether success follows or costs mount. SCI Founder Joshua Gordon has over 20 years of conflict management experience.