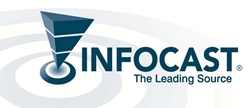 Attendees will have the opportunity to network with policy-makers, utilities, IPP and DR executives to explore the opportunities to solve reliability and power market problems in the MISO Market. Get the latest updates on changes taking place in MISO
Los Angeles, CA (PRWEB) March 24, 2015
Infocast, the leading business intelligence and networking events producer in the power industry, has announced the MISO Market Summit, scheduled on May 27–29, 2015 in Indianapolis, IN, at the Crowne Plaza Indianapolis Downtown Union Station.
The EPA's Clean Power Plan is forcing a number of coal-fired plants to be decommissioned. This, coupled with extreme weather conditions over the past few years, has stretched MISO's resources, resulting in a critical need for capacity build out and transmission expansion. Market players in the MISO will have to create economically efficient and reliable strategies in order to replace these resources, and only those who get it right will be able to maximize their opportunities and fulfill their responsibilities in this environment.
Infocast has organized the MISO Market Summit to provide an exclusive setting to discuss the need for new generation and transmission, changes to the centralized capacity market and how to more effectively integrate renewable energy into the MISO Market. Speakers from the PJM Interconnection, Southwest Power Pool, MISO, American Electric Power, Xcel Energy, Calpine and more will be on-hand to address a variety of topics covering the MISO Market. The topics will include: how MISO's $2.5 billion transmission expansion plan will affect generation development, how MISO will maintain reliability during coal plant closures, investment potential and financeability for new projects, updates on MISO/SPP/PJM seams coordination and impacts of market reforms on power prices and trading.
Attendees will have the opportunity to network with policy-makers, utilities, IPP and DR executives to explore the opportunities to solve reliability and power market problems in the MISO Market. Get the latest updates on changes taking place in the MISO Market.
For more information, to register, or to join as a sponsor, visit the event website at infocastinc.com/midcontinent-iso or contact Infocast at 818-888-4444.
About Infocast
For over 25 years, Infocast has produced the highest quality events, tailored to the needs of the industries we serve. We intensively research the marketplace, pulling from an extensive network of experts to give you the information and connections to succeed.