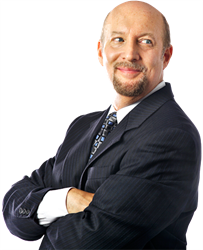 Unfair child support orders create a 'Catch 22' scenario, where the non-custodial parent is burdened with unfair payments, along with serious consequences that could ruin a parent's financial life is he or she doesn't make them.
Queens, NY (PRWEB) April 10, 2015
Child support in America is a highly contested divorce topic, with parties on both sides arguing for new regulations and enforcements. A March 9, 2015 article by the Wall Street Journal described changes and propositions by the Obama administration to the current enforcement of child support. It states that a "Census Bureau report found that in 2011 fewer than 50% of single mothers had child-support orders—down from almost 60% in 2003," leading to a shift from "helping single parents with children toward helping absent parents who say they can't afford payments."
New York divorce and family law attorney Bruce Feinstein, Esq. recently reacted to this article, using it to both explain child support in New York to clients, as well as show the different schools of thought on federal and state child support regulations. Child Support Enforcement (CSE) was established in 1975, and allows federal funds to be used to enforce child support obligations. The Federal Government plays a large role the features and requirements of child support. It also works strongly with individual states to create the state programs and facilities used in child support services. "Local family and domestic courts will then handle the actual creation and enforcement of child support obligations in accordance with Federal and State laws," explains Mr. Feinstein.
The Wall Street Journal article implies that the shift in child support orders in recent years resulted in more hardship for children who now have a split household and a lack of financial support. It states that it is "one of the few antipoverty programs that stresses personal responsibility over government dependency." In response, Mr. Feinstein has been sharing information with his clients about the ways New York officials can hold absent parents responsible for child support payments. The court can collect overdue support by imposing liens against a person's property, withholding State tax refunds, garnishing wages, or reporting overdue support to a credit bureau or consumer reporting agency. Individuals who consistently fall behind on or deny child support payments may be required to post a bond or a financial guarantee to ensure the payment of overdue support. "The Court can even deny or restrict travel for those who don't pay child support; they can suspend a driver's license or deny passports to those who owe more than $5,000 in overdue support," says Mr. Feinstein.
Child support programs have had their share of success and failures over their tenure. Some feel that child support discriminates against divorced fathers, who make up the majority of individuals tasked with child support payments. There have also been cases of orders for child support that were far more than what some parents could reasonably pay. "Unfair child support orders create a 'Catch 22' scenario, where the non-custodial parent is burdened with unfair payments, along with serious consequences that could ruin his financial life is he doesn't make them," says Mr. Feinstein. "And child support payments cannot be discharged in Chapter 7 bankruptcy, so the debt does not go away."
This leads to the changes the Obama administration has been imposing and proposing to the child support system. The administration focused on arrears forgiveness agreements and discretionary judicial enforcement for support-burdened parents. Proposed changes to the system, to be decided on later this year, have their own critics and supporters. One change would allow federal child support funding to go towards job training programs for unemployed custodial parents who are falling behind on support payments. "This provision for jobs programs could help parents who acknowledge their child support payments but are unable to meet them," says Mr. Feinstein.
Other changes offer a mix bag of reactions from family law attorneys in New York and other states. One would make it easier to walk away from more difficult child support cases by categorizing them as uncollectable. "This makes it easier for states to increase their collection rates by closing harder cases, thus gaining them more federal funds. But it also may leave out the families and children who need child support payments the most," explains Mr. Feinstein.
The child support system in the U.S. is complicated and ever-changing, for better and for worse. This makes working with an experienced family law lawyer in New York all the more important to families who want to ensure the best outcomes for their children.
The Law Offices of Bruce Feinstein has nearly two decades of experience in divorce law, helping clients and families resolve their issues and move forward with their lives. Visit Feinsteindivorcelaw.com for more information or call (718) 475-6039 to reach the New York office.
###