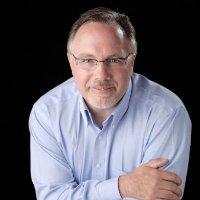 Boston, MA (PRWEB) March 31, 2015
CardioLog Analytics is happy to announce an upcoming webinar "Using Analytics to Drive Social Adoption" with guest host Bill Ryan, Digital WorkPlace Architect. The webinar will take place on April 15th 2015 at 11:00 AM EST. To register, click here.
Social is becoming more and more the key to success. Business leaders, IT managers, and community leaders are starting to understand the importance of Social Platforms for Enterprises. Not only have they been instrumental in promoting productivity, but they have made enterprise communications more enjoyable and streamlined for end-users. Organizations and large enterprises need metrics to show who is using the platform, how it is being used, and how far the reach of social collaboration has extended.
Don't miss out on this very special opportunity to learn from an expert about how you can optimize your platform to drive social adoption for SharePoint, Yammer, and Sitrion.
Sign up here to reserve your seat!
About Intlock:
Intlock has been a leader in the field of SharePoint analytics since 2005. Our products - SharePoint Marketing Suite and CardioLog Analytics - provide comprehensive web-analytics and online marketing solutions for enterprise-level websites and intranet portals. Intlock gives you a deep insight into the performance of your web and portal initiatives through testing, tracking and targeting, ultimately enabling you to optimize your site's impact and maximize the return on your investment.
Intlock is led by a team of experts in the fields of application development, knowledge management, web analytics, portal monitoring and control, and software engineering. Intlock's products and solutions are installed in organizations from various industries, including financial services, telecommunication, entertainment services and others.