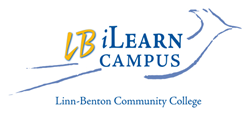 Taking an LB iLearn Campus program is easy & flexible. Our unique online courses have been designed for the busy adult in mind.
Albany, Oregon (PRWEB) March 27, 2015
Linn-Benton Community College is formally announcing the launch of its new online campus, LB iLearn. Programs officially launched January 14, and student enrollment has been gradually increasing since.
LB iLearn, offering 100 percent online, flexible-paced programs, is expected to attract students who are unable to attend the traditional college due to a number of barriers to accessibility: transportation, work responsibilities, scheduling conflicts, daycare, location, and more.
About LB iLearn
Funded by a four year Trade Adjustment Assistance Community College and Career Training (TAACCT) grant on behalf of the U.S. Department of Labor, LB iLearn has been in development since 2013.
The goal of the LB iLearn campus is to provide quality education to anyone, anytime, anywhere. LB iLearn students can start classes any Wednesday of the year. All coursework is online and students may move through their coursework at a pace of their choosing.
Instead of paying a per credit rate for tuition, LB iLearn students pay a flat rate per month and may complete as many credits for that amount as they are able. This enables accelerated learning and faster completion of credits.
Support is a key element of the LB iLearn campus. Each student is provided with a Navigator who acts as a mentor who will stay with them from when they start to when they finish their credential. Each course is equipped with a Content Expert that is available for extra help and an Assessment Evaluator who grades coursework and provides meaningful feedback. This team of support ensures students do not feel "on their own" and promotes student success.
Programs offered through LB iLearn are short-term certificates in Social Media, Medical Coding and Reimbursement, Office Technology Skills, and Accounting Clerk. An associate's degree in Business Administration is also offered. Lastly, courses on Computed Tomography are offered for individuals who have their Diagnostic Imaging licenses and want to expand their skills. More programs are to be added as the campus grows.
Prospective students interested in more information should contact Lara Miller, LB iLearn Admissions Specialist, at 541-917-4887 or millerl(at)linnbenton(dot)edu. The LB iLearn website can be found at http://lbilearn.linnbenton.edu.
Contact
To learn more about LB iLearn, please contact
Lara Miller, LB iLearn Admissions Specialist
Linn-Benton Community College
6500 Pacific Blvd. SW, WH 120
Albany, OR 97321
541-917-4887
millerl(at)linnbenton(dot)edu