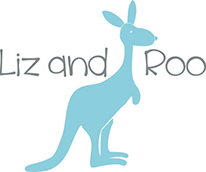 "These oval crib sheets are a top quality product with a lifetime guarantee, deserving of the high end Leander crib", stated Caroline Eager.
Louisville, Kentucky (PRWEB) March 24, 2015
Liz and Roo, the purveyor of premium made in the USA baby bedding, announced a new product line for the Leander oval crib from Natart Furniture's modern Tulip division. Available March 15, Liz and Roo now offers six different oval fitted crib sheets, all made in USA of 100% cotton material also sourced in the USA. These oval crib sheets are a top quality product with a lifetime guarantee that are deserving of the high end modern Leander crib.
The addition of the oval crib sheets for the Leander crib is just another extension of the relationship between Liz and Roo and Natart. Caroline Eager, President, stated, "We have been extremely pleased with our expansion into Canada with the help of Natart Juvenile, Liz and Roo's Canadian distributor. Since our partnership with Natart less than one year ago, Liz and Roo baby bedding products are now sold through 25 stores throughout Canada". The company's sewing mill has expanded, moving to a 12,000 square foot facility, and continues to hire additional employees, supporting the made in America workforce that Liz and Roo so strongly supports.
Liz and Roo Owner, Caroline Eager, selected six different popular fabrics for the fitted crib sheets after polling a number of stores that carry the Leander crib. The oval sheets can stand alone or can be paired with a coordinating changing pad, baby blanket, or window treatments. The simplicity of the Leander crib lends itself to a bare look, with no crib skirt, and typically no other bedding except the oval crib sheet. This is highly supported by the American Pediatric Society, who recommend "bare is best" in the crib for infants. There was "an obvious need for oval crib sheets in the marketplace", stated Eager, with "only plain white sheets being available to date. Now, that's all changed with the addition of Liz and Roo's gender neutral sheets and gray and pink sheets for oval cribs".
About Liz and Roo
Liz and Roo, a division of American Made Dorm & Home, is the premier designer, manufacturer and retailer of made in USA baby bedding and bumper-free crib sets that emphasize safety, workmanship and style. A women-owned business, Liz and Roo's products can be found in more than 150 specialty baby stores and juvenile furniture shops throughout the USA and Canada. Liz and Roo was founded in 2012 and is headquartered in Louisville, Kentucky with production facilities in Sylva, North Carolina. For more information and to view Liz and Roo's complete assortment of baby bedding and accessories please visit http://lizandroo.com/.