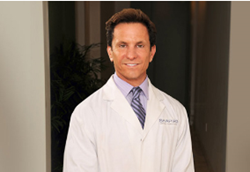 Scottsdale, Arizona (PRWEB) March 25, 2015
Dr. Daniel Shapiro, a renowned Scottsdale plastic surgeon and owner of Shapiro Aesthetic Plastic Surgery and Skin Klinic, has announced the addition of a new nurse to his team that will assist in administering injections.
Sara Katzenbach, R.N., joins the practice with extensive experience in the medical field. Katzenbach is a registered nurse who completed her Bachelors of Science degree in Psychology and Biology from Arizona State University.
Following graduation, Katzenbach served the Tempe community as a crisis counselor for the Tempe Police and Fire Departments. Prior to joining Dr. Shapiro's practice, Katzenbach continued her education as an EMT and worked at Scottsdale Healthcare while completing her degree in nursing.
"With a passion for beauty and a knack for style, Sara possesses an innate desire to help others look and feel her best," said Dr. Shapiro. "Sara brings a wealth of experience and technique to our practice and we are excited to introduce her to you."
Katzenbach will be one of two talented nurse injectors administering the wide array of injectable fillers Dr. Shapiro offers at his Skin Klinic. These treatments include some of the most popular and effective injectable treatments available today including Botox Cosmetic, Dysport, Juvederm, Restylane, and Latisse. Dr. Shapiro developed the Shapiro Skin Klinic to complement his aesthetic surgery practice. The Klinic is another example of Dr. Shapiro's commitment to comprehensive non-surgical skin rejuvenation and maintenance.
Katzenbach is the latest accomplished skin care professional recruited by Dr. Shapiro to join his practice. His team boasts over 95 years of experience in diligent patient care, making it one of the most experienced in the Phoenix and Scottsdale area. Their experience combined with the most advanced technologies results in the creation and maintenance of beautiful skin for Dr. Shapiro's patients.
Double board certified by the American Board of Plastic Surgery and the American Board of Surgery, Dr. Shapiro boasts over 19 years of experience making him one of Arizona's most sought after plastic surgeons. Throughout his illustrious career, Dr. Shapiro has meticulously performed thousands of aesthetic surgical procedures. He obtained degrees from Occidental College and the University of Arizona School of Medicine. He then completed his plastic surgical residency at the prestigious Cornell Medical Center at New York Hospital.
Please visit http://www.shapiroplasticsurgery.com for more information about Dr. Shapiro and his practice.
5410 N. Scottsdale Road, Building F-100
Scottsdale, AZ 85253
480-451-1700