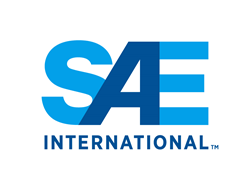 No technologies have advanced our ability to communicate more than fiber optics and photonics, and both are in their infancy. - Bill Woodward, director of engineering products for Ursa Navigation Solutions
WARRENDALE, Pa. (PRWEB) March 24, 2015
SAE International has created an Aerospace Information Report that its authors are calling "the encyclopedia of fiber optic sensors."
The new document – "AIR6258: Fiber Optic Sensors for Aerospace Applications" - is scheduled for publication in April.
The document was created by SAE International's AS-3 Committee for the aerospace industry. However, because of its broad and detailed nature, the report can apply to such industries as avionics, telecommunications, automotive, oil and gas, construction, defense and homeland security.
Bill Woodward, director of engineering products for Ursa Navigation Solutions and chair of AS-3 said the manual is the equivalent of "a 10-CD set of Beatles music - a complete anthology," of fiber optic sensors. The manual is the culmination of a five-year effort by SAE International's AS-3 Fiber Optics and Applied Photonics Committee and includes contributions from 50 experts from industry, military, government and academia.
"No technologies have advanced our ability to communicate more than fiber optics and photonics, and both are in their infancy," said Woodward. "As these technologies rapidly evolve, the intellectual property associated with them belongs solely to a small number of subject matter experts. Fortunately, a concentration of those exists within our committee."
Woodward said the multi-faceted report is ideal for exploring new applications for photonic sensing.
"Traditionally, people think of fiber optics for their use in the Internet and the medical field," Woodward said. "But, there are an endless number of applications for these sensors. They can be placed in a bridge to sense how it is stressed during heavy traffic or imbedded in an airplane wing to sense stress."
The report includes information on:

How sensors work;
How they are used in industry; and
Potential applications and expansion in other industries.
"This report will give valuable information to individuals in other industries who previously had not considered the use of fiber optic sensors," Woodward said. "The report provides information on many different components and how they could apply to various applications."
For more information or to order a copy of AIR6258, visit http://standards.sae.org/wip/air6258/.
SAE International is a global association committed to being the ultimate knowledge source for the engineering profession. By uniting over 137,000 engineers and technical experts, we drive knowledge and expertise across a broad spectrum of industries. We act on two priorities: encouraging a lifetime of learning for mobility engineering professionals and setting the standards for industry engineering. We strive for a better world through the work of our philanthropic SAE Foundation, including programs like A World in Motion® and the Collegiate Design Series™.