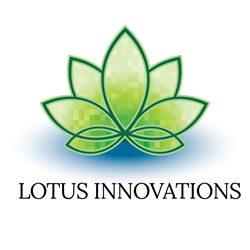 Our current portfolio companies have proven the power of the Lotus Innovations Fund's unique business model that is responsible for our accelerated growth.
IRVINE, CA (PRWEB) March 24, 2015
The Lotus Innovations Fund, an Irvine California-based private equity investment fund, today announced double-digit growth that is driving business expansion, increased staffing and a move to new offices in Irvine, California.
The venture Fund's portfolio of technology companies includes IQ Logic, gen-E, RAMP Consulting, and Velocity Insights. The Lotus Innovation Fund's investment portfolio focuses on Enterprise IT Professional Services companies that grow through transformation into SaaS-based (Software as a Service) businesses. The Fund takes a majority stakeholder position in its portfolio companies, adding value to the investments through an approach that includes embedded management and shared services.
Double-digit growth has motivated the company to expand services, create new jobs and move into new office space at "The Vine OC" located in the University Research Park adjacent to UCI.
"We have experienced rapid growth in the Enterprise IT professional services space since our inception," said Christian Mack, Managing Director of the Lotus Innovations Fund. "Our current portfolio companies have proven the power of the Lotus Innovations Fund's unique embedded management and shared services business model that is the underpinning of our accelerated growth".
"The venture Fund's growth has necessitated tripling our office space in less than one year," added Mack. "We are proud to be part of the economic expansion of Orange County by creating new jobs in the region and new business opportunities for smart entrepreneurs in the Enterprise IT Professional Services space".
The fund chose to move to the newly created "Vine OC" office space because of the building's specific focus on technology- oriented high growth companies and incubators.
"The Vine OC has created a unique juxtaposition between the Lotus Innovations Fund and technology incubators and start-ups in the same office building," said Mack. "Adjacency to the University of California, Irvine campus with their renowned computer science, analytics, and MBA programs provides a ready pool of highly qualified interns or graduates, as we continue to generate new professional-caliber job positions in Orange County, California," he added.
The current portfolio companies represent a wide breadth of industries that benefit from Lotus' proprietary model. gen-E offers scalable network and system solutions for telecommunications service providers. IQ Logic is a Managed Documents Service Provider delivering intelligence to better manage workflow and costs related to document management. RAMP Consulting leverages SAP data into insightful business intelligence resulting in improved budget, and planning and forecasting decision making for their clients. Velocity Insights is a predictive analytics company that works with executives, marketing and sales teams to use big data technologies to uncover information to speed the time it takes to find and close sales opportunities.
ABOUT CHRISTIAN MACK
As the Managing Director of Lotus Innovations, Christian Mack brings over 20 Years of Enterprise Consulting, Operations, Software, Channels and Sales expertise covering North America, Europe and Asia. Mr. Mack is best known for having built several companies from the ground up to become leaders in their spaces. Most recently, Mr. Mack, successfully exited from generationE Technologies when he sold to Solis Capital in 2012.
ABOUT THE LOTUS INNOVATIONS FUND
The Lotus Innovations Fund, located in Irvine, California, is a private equity fund focused on transforming Enterprise I.T. Professional Services companies into SaaS-based companies. By operationalizing a repeatable process with Lotus Innovations' proprietary methodology and embedded management, the fund creates a new paradigm that accelerates growth and valuations.
In 2014, the company launched The Lotus Innovations Fund with an oversubscribed round of financing and expanded its portfolio of entrepreneurial ventures. In 2015, the Fund added another portfolio company and moved to new space needed to accommodate job growth.
ABOUT GEN-E
Gen-E offers the most scalable network and system solutions for service providers, leveraging innovative technologies such as IBM Tivoli, NetCool and other solutions so that clients can scale their business without scaling their infrastructure. With a focus on improving service availability, quality, and operational efficiency, genE leverages 16 years of network management expertise to maintain 24/7 network uptime and prevent loss of service to customers. By enhancing internal collaboration and workflow, genE helps customers accelerate the launch of new services and significantly improves customer service through more efficient processes.
ABOUT IQ LOGIC
IQ Logic, an IT Consulting company with a unique customer-centric Managed Document Services (MDS) approach, empowers clients to accelerate the improvement of business processes through the integration of digital and paper workflows. The company is part of The Lotus Innovations Fund portfolio.
ABOUT RAMP CONSULTING
RAMP Consulting is a SAP Enterprise Performance Management consulting company, specializing in leveraging SAP data into insightful business intelligence resulting in improved budget, and planning and forecasting decision-making. The company works with clients to implement, enhance, and manage services for Business Planning and Consolidation, Business Intelligence, Business Warehouse, Project Cost Management, Business Objects, DS, FIM, and HANA.
ABOUT VELOCITY INSIGHTS
Velocity Insights provides actionable intelligence based on customers' existing CRM data and makes insights and statistical predictions to provide executives with critical information on their revenue streams.