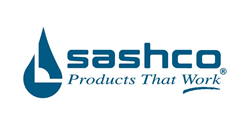 We believed it was time to reach out in a big way and tell the world about such a versatile sealant product.
Brighton, Colo. (PRWEB) March 24, 2015
It's not every day that a man straps himself to the bottom of a 400-pound sill plate held together by nothing but caulk and smiles as a crane hoists him into the air. Yet, that's just what happens in Sashco's debut national commercial spot. Yesterday's premiere airing of the new 'As Seen On TV' advertisement marked a milestone for the 79-year-old, family-owned, home solutions manufacturer. The television commercial showcases Sashco's signature product, Lexel®. The synthetic rubber sealant, found at fine hardware stores nationwide since 1986, is now also available through a special TV offer at http://www.getlexel.com.
"For Sashco, this is an exciting new way for us to share a product that already has enthusiastic followers," says Sashco President Les Burch. "We believed it was time to reach out in a big way and tell the world about such a versatile sealant product." Lexel's near-water clarity, superior adhesion, excellent elasticity, and paintability makes it far superior to silicone products, and Burch stands behind the flagship sealant product professionally and personally. "I'm a very frequent user of Lexel® myself. With a 4.5-star rating on Amazon after nearly 150 reviews, we had to tell more people about how great Lexel® works," he explains.
The unparalleled performance of Lexel®, a product proven time and again to be the tough elastic sealant for every job, has made it the company's most popular product and earned it a devoted following. Professional contractors and home improvement DIYers alike know the sealant truly is the tough elastic sealant for every job. Even specialty craftsman, such as mosaic tile artists, gourd bird feeder designers, multimedia artists and kayak manufacturers, rely on Lexel®.
For almost 80 years, Brighton-based Sashco, Inc. has provided professionals and homeowners with practical, reliable products for home solutions and specialty projects. The company, owned and managed since 1936 by multiple generations of the founding family, relies on its core values of truth, trust, care, and forgiveness to build lasting client and vendor relationships and provide personalized customer service from coast to coast.
About Sashco, Inc.
At Sashco, we're driven by a passion to make products that work right the first time. Like you, we're frustrated with the toy that breaks, the screwdriver that bends, the cutter that doesn't cut, or the sticker that doesn't stick. That's why we only make high-performance products designed to work best for their applications. You won't find a "good-better-best" mindset at Sashco. Why? To help prevent needless frustration and that fourth trip to the hardware store for the same project. We like to call it "delighting the customer with a better way." Explore all of our products at http://www.sashco.com.