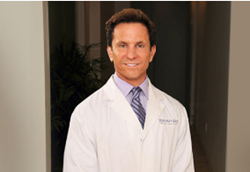 Scottsdale, Arizona (PRWEB) March 30, 2015
Dr. Daniel Shapiro, one of the t op plastic surgeons in Scottsdale, AZ, was recently featured on Phoenix's Channel 12 News about the benefits of his latest procedure called GenXLift. This procedure is a minimally invasive alternative to facelifts developed by Dr. Shapiro.
Over the past six weeks, Dr. Shapiro and his team at Shapiro Aesthetic Plastic Surgery and Skin Klinic worked closely with 12 News reporter Tram Mai to produce this exclusive news story on GenXLift. The story detailed the experience and results of one of Dr. Shapiro's first GenXLift patients. This patient, who is in her early 50's, has been a model for over 30 years and experienced immediate youthful looking results from the treatment.
"The story aired last week revealing the incredible before and after of one of our first patients to have the procedure," said Dr. Shapiro, "and we have been absolutely overwhelmed with calls and emails from patients excited about the new procedure."
Dr. Shapiro has spent the past two years diligently researching and developing GenXLift. This treatment is customized for each patient based upon where they fall on the aging spectrum. It includes a minimally invasive spectrum of treatments that blend Dr. Shapiro's award-winning surgical expertise and technique with the most innovative anti-aging technology currently available.
"The GenXLift is completely customized to each individual patient and I am thrilled to be able to offer this procedure exclusively at our practice," explained Dr. Shapiro.
Invasive facelift procedures are no longer the only option for patients. Dr. Shapiro said GenXLift is already proving that it can erase years off a patient's face without ever having to step into the operating room. The procedure is designed for people aged 33 to 53 that do not desire a full facelift. A typical procedure can be performed in less than three hours with no overnight stay required.
"I am so proud of the beautiful, youthful and natural results we have been able to accomplish with the GenXLift," said Dr. Shapiro.
Dr. Shapiro is double board certified by the American Board of Surgery and the American Board of Plastic Surgery. With over 19 years of experience, he is one of the most sought after plastic surgeons in Arizona. Dr. Shapiro has become known for his aesthetic vision and surgical expertise. Learn more about Dr. Shapiro by visiting http://www.shapiroplasticsurgery.com.
Shapiro Aesthetic Plastic Surgery and Skin Klinic
5410 N. Scottsdale Road, Building F-100
Scottsdale, AZ 85253
480-451-1700