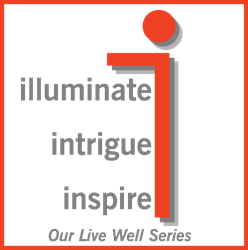 Action today can help create the desired legacy, even if the first step is just to create a will.
WASHINGTON, D.C. (PRWEB) March 24, 2015
Convergent Wealth Advisors issues estate planning guidelines and urges action to preserve legacy aspirations. In straightforward, easy-to-understand language, Building A Legacy—An Introduction to Multi-Generational Wealth Planning author Stephanie Zaffos, J.D. highlights how effective estate planning can be designed to create a desired legacy. This primer is part of Convergent's Live Well series that seeks to broaden the dialogue surrounding wealth management and its impact on living well.
Ms. Zaffos reflects how often and quickly a benefactor's good intentions may dissipate to future generations when little or out-of-date planning is in place. This primer calls attention to the recent estate planning gaps of high-profile celebrities, revealing important lessons for all.
Ms. Zaffos states "It is easy to put off estate planning. No one likes to think about their mortality. To die without any planning gives all your power to the courts and your heirs to define your legacy. But, with planning that power stays with you. Action today can help create the desired legacy, even if the first step is just to create a will."
Convergent's in-house Trust and Estate Planning advisor, Ms. Zaffos brings over 15 years of planning experience and expertise to legacy planning.
About Convergent Wealth Advisors
Convergent Wealth Advisors is a recognized industry leader in wealth management, managing $8.2 billion in assets (as of December 31, 2014). Convergent provides investment consulting services and customized wealth management solutions to ultra-high net worth individuals and family offices with investable assets of $5 million and more. Independence by Convergent™ is a division of Convergent focused on servicing clients with $1 million and more in investable assets.
City National Bank is backed by $32 billion in total assets (as of December 31, 2014), and provides banking, investment and trust services through 75 offices, including 16 full-service regional centers in Southern California, the San Francisco Bay Area, Nevada, New York City, Nashville, and Atlanta. The company and its investment affiliates manage or administer $60.8 billion in client investment assets as of December 31, 2014. City National is the 25th largest American commercial bank by asset size.
Convergent has offices in Washington, DC, Los Angeles, New York, and Portland, OR.
Media Contact: Douglas Wolford | 301.284.1112 | Doug.Wolford(AT)ConvergentWealth.com
Non-deposit investment products are not FDIC insured, are not deposits or other obligations of Convergent Wealth Advisors, are not guaranteed by Convergent Wealth Advisors and involve investment risks, including the possible loss of principal.
Convergent is a majority-owned subsidiary of Convergent Capital Management, which is a subsidiary of City National Corporation (NYSE:CYN), the parent company of City National Bank.