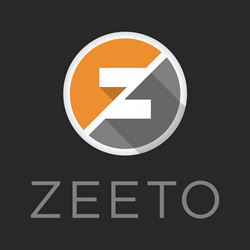 We're ramping up for something pretty big – wish I could elaborate more, but right now we're in stealth mode.
San Diego, CA (PRWEB) March 25, 2015
Already one of the nation's largest online lead generation providers, Zeeto is not acting like a company that plans to rest on its laurels. At a staggering clip the company is ramping up hiring for a technology push that will supplant them as an industry leader in the online marketing realm. As the end of Q1 nears, Zeeto has added 10 new hires and anticipates 26 more in the coming months – raising their total to around 80 employees.
To lead the hiring extravaganza Zeeto has brought on Ashley Plaetzer as the organizations Director of Talent. Arriving from the digital recruiting agency, Vitamin T, Ashley brings a unique set of skills and the experience to root out the best tech talent in the business. Her holistic knowledge of the software development lifecycle as well as specific web technologies is a distinct asset when seeking out top candidates in the competitive world of developer recruiting. Plaetzer says she looks forward to helping welcome people into the Zeeto family as they get to live out an extraordinary opportunity. "Amazing opportunities are sometimes unexpected and being a part of the Zeeto team as we enter this next chapter is not something you will get to do every day."
"We can't hire developers fast enough," remarked CEO, Stephan Goss. "We're ramping up for something pretty big – wish I could elaborate more, but right now we're in stealth mode."
If there is any indication that Zeeto plans to add upon its in-house proprietary technology, the new hiring spree should speak volumes. When asked about leading so many new faces, Zeeto VP of Technology, Nicholas Doucette said he looks forward to the task. "We're creating incredibly exciting and cutting edge new products. In order to accomplish this we're going to have to continue stacking our team with the best engineering talent possible," replied Doucette.
Early indications see a new product rollout that will capitalize on Zeeto's technology and allow companies access to a specialized lead buying process. Zeeto knows leads – in 2014 alone the company did over 50 million by driving traffic through their flagship properties Samples.com and GetItFree.us, both national leaders in the coupons, deals and free samples space. Since Zeeto's inception 4½ years ago this process has produced plentifully – the company has increased revenue by over 750% in the last three years while bringing in $32.6M in 2014. It can only be fair assume that with such an influx of developer assets and coming technology, scalability is about to take a major leap forward.
About Zeeto:
Zeeto is a technology company that specializes in generating high ROI leads for clients across all verticals. With over 50 million leads generated in 2014, Zeeto has become a powerhouse in the performance based online marketing industry. Our proprietary cutting edge technology uses custom in-house analytics and complex optimization algorithms to create a dynamic user experience that delivers the highest quality leads for online marketers, agencies and brands.
Recognized as one of the Top 5 Places to Work in San Diego, we have some of the most creative minds and talented people in the industry. For inquires please contact Brian Jones, Director of Public Affairs at: brian(at)zeetogroup(dot)com