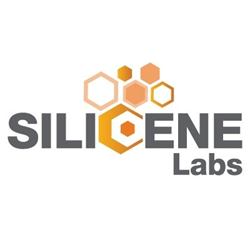 WESTPORT, CT (PRWEB) March 24, 2015
Silicene Labs®, a management consultancy and publisher focused on 2D materials led by Dr. Lok C. Lew Yan Voon, one of the world's most foremost 2D materials scientists, is pleased to offer the second edition of its 2D Materials Briefing Book™ - the industry standard compendium for this revolutionary field.
Two-dimensional Materials, such as Graphene and Silicene, continue to generate enormous excitement in labs, at industry events, and inside corporate boardrooms, because the world's most brilliant minds recognize that numerous industries, including semiconductors and transportation, face disruption from them.
According to Jed Ferdinand, co-founder of Silicene Labs, "The 2D Materials Briefing Book™ fills a much needed void left by the huge consultancies, which are too busy addressing 'yesterday's problems' rather than focusing their attention on (what will surely be) the root cause of tomorrow's disruption. Moreover, Silicene Labs is honored to serve as the voice in the desert, which not only screams "disruption," but is willing to identify who faces it, to what extent they'll be impacted, and when it's going to occur."
A core graphic within the 2D Materials Briefing Book is the Silicene Labs 2D Materials Road-Heat Map™, which presents readers with a '30,000 foot' perspective of the 10 most promising applications for Graphene, Silicene, Germanene, Phosphorene, and Molybdenum disulfide (MoS2), and the impact those applications will have on 30 major industries.
The 2D Materials Briefing Book™ also includes Silicene Labs' proprietary, patent-pending indices and survey data generated from a panel of 15 renowned experts in the field, including:

Mr. James Baker, National Graphene Institute (UK)
Dr. John Boeckl, Air Force Research Laboratory (USA)
Dr. Linyou Cao, North Carolina State University (USA)
Dr. Karl Coleman, Founder - Applied Graphene Materials (UK)
Dr. Ayan Datta, Professor - Indian Association for the Cultivation of Science (India)
Dr. Vladimir Falko, Professor - Lancaster University (UK)
Dr. Debdeep Jena, Professor - University of Notre Dame (USA)
Dr. Guy Le Lay, Professor - Aix-Marseille University (France)
Dr. Melbs LeMieux, Founder - C3 Nano (USA)
Dr. Lok Lew Yan Voon, Co-Founder - Silicene Labs, LLC (USA)
Dr. Timothy Osborn, Researcher - University of Dayton (USA)
Dr. Andreas Ruediger, Professor - University of Quebec (Canada)
Dr. Frank Schwierz, Professor - Technische Universitat ILMENAU (Germany)
Dr. Kehui Wu, Professor - Chinese Academy of Sciences (China)
Dr. Mingsheng Xu, Professor - Zhejiang University (China)
In addition, the report depicts our revolutionary Pyramid Waves™ graphic, against which the current progress of each of these five materials is plotted vis-à-vis a realistic timeline, and relative to each other. Silicene Labs created the Pyramid Waves™ model to serve as a new paradigm, which is architected to provide optimal context at the '20,000 foot' level for business leaders.
The Second Edition, 2D Materials Briefing Book™ contains 76-pages of stunning graphics, proprietary indices on five, key, nanomaterials, and actionable insights, throughout -- all of which are packaged in a gorgeous tapestry of style and color. The 2D Materials Briefing Book™ was priced for widespread global access, and can be purchased on Silicene.com for $695 USD.
For a limited time, Silicene Labs is also offering the inaugural (2014) issue of its 2D Materials Briefing Book™ - a $695 value - free of charge. To download your free copy visit our web site at Silicene.com.