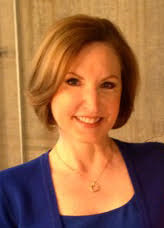 IRVINE, CA (PRWEB) March 24, 2015
Laguna Strategic Advisors LLC (LSA) announced that the Fell Marketing Group of Bethesda, Maryland, has become the 37th member of its global consortium of highly credentialed independent consultants.
Led by Deborah S. Fell, an authority in improving business results through innovative and foundational approaches, Fell Marketing Group advises Fortune 500 companies and select start-up firms to help them develop impactful strategies and platforms. Recently the consultancy launched a new division, Fell Coaching Group, to take advantage of Ms. Fell's extensive background as a facilitator-trainer for sales and marketing professionals as well a leadership impact coach for executives and emerging leaders.
"We're delighted to welcome Deborah to our consortium," said Ed Fuller, LSA president. "She has an accomplished corporate background across industry sectors that include the service, manufacturing, hospitality, telecom, product and retail industries that blends in and enhances our membership base."
LSA members are sole practitioners and entrepreneurial firms with outstanding credentials in their client categories. Each member does business as his or her own independent entity. LSA supports members with communications and business services that enhance their efficiency and resources, but does not create, control or monitor the work produce of Consortium members.