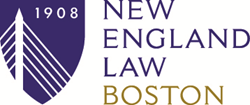 We are committed to continually strengthening our bar preparation program, which is already one of the best in legal education.
Boston, MA (PRWEB) March 25, 2015
A leading legal education publication has named New England Law | Boston as one of the top 20 law schools for bar preparation in the country. The distinction derives from the National Jurist's recognition that New England Law graduates consistently pass the state bar at significantly higher-than-predicted rates.
The findings were reported in "Best Schools for Bar Exam Preparation," which appears in the magazine's February 2015 issue. A statistical comparison of actual and predicted rates reveals that New England Law students are high achievers who benefit from the law school's programs.
In its study, the National Jurist undertook a statistical analysis of the nation's law schools and compared incoming LSAT scores with bar passage rates. Bar pass data from the two most recent available graduation years was examined, and differences in state bar pass rates were taken into account. New England Law students passed the bar at higher-than-predicted rates, and the law school was among those singled out for "…adding the most value to their students when it comes to the bar exam."
One of many factors that contribute to New England Law students' success is the school's comprehensive Bar Examination Preparation Program, which features an Advanced Legal Analysis course, exam counseling, and individualized tutoring opportunities.
"We are committed to continually strengthening our bar preparation program, which is already one of the best in legal education," said Dean John F. O'Brien. "The program and our strong scores on the bar exam are emblematic of our teaching faculty, which is second to none in the country, and our students, who work diligently both in and out of the classroom. Working together, we provide students with the expertise and support they need to succeed in school, on the bar, and in the workplace."