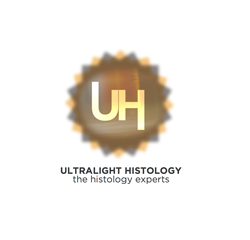 When cells are abnormal but not yet cancerous, pathologists agreed with the panel of experts less than half of the time.
(PRWEB) April 09, 2015
A longstanding problem in cancer research is the lack of usable DNA remaining in post-processed tissue. Traditional fixation methods largely eradicate usable data.
However, the method of startup company Ultralight Histology uses proportionately less formaldehyde during fixation. The optimized fixative is just enough to ensure proper fixation but not so much as to wipe out DNA data.
As drug development progresses, there will be more pressure from the cancer researchers to have first priority from the biopsy. Current studies into the Ultralight Histology slides indicate improved molecular preservation for both RNA and DNA recovery.
The recovery of DNA is up to 700 base pairs. Recovery of HER2/neu is +2 positive. And there is almost no recovery from FISH.
Not only is there more usable DNA data, but there is also localization of structure. AE1/AE3 identifies filaments rather than an undistinguished brown patch. HER2/neu are membrane complexes rather than genetic staining.
Existing methods are entirely based on a century-old process. Ultralight Histology reverse engineered each step in order to systematically deliver the results that today's world demands.
Stain additives competitively mop up released formaldehyde and prevent additional cross-linking of proteins. This improves the detail by 10-100x. And more visible detail on each slide means more recoverable DNA information.