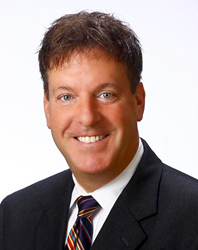 Morris' deep experience underscores our continued evolution, growth and depth of our wealth management offerings.
Chattanooga, TN (PRWEB) March 25, 2015
HHM Wealth Advisors LLC, an independent wealth management firm based in Chattanooga, TN announced the addition of Morris Glasgow, CFP® and Jacob Poe as wealth advisors.
Morris Glasgow's role at HHM Wealth includes serving existing and new clients across the nation by contributing thought leadership for investment guidance and portfolio solutions.
Morris has served firms and clients within the investment industry since the mid-1990s. Prior to joining HHM Wealth he founded his own SEC, Registered Investment Advisor firm, Glasgow Capital Management. He has also served national and regional firms in diverse executive leadership roles such as managing director, chief investment officer, portfolio manager, insurance principal, and director of advisor consulting.
"Morris' deep experience in financial planning and ability to handle a variety of complex financial situations underscores our continued evolution, growth, and depth of our wealth management offerings," states HHM Wealth firm member Travis Hutchinson.
Morris holds the CERTIFIED FINANCIAL PLANNER™, Accredited Estate Planner®, and the Chartered Financial Consultant® designations. He graduated with his Masters in Financial Planning from The American College, Bryn Mawr, PA and with his Bachelor of Science in Industrial Engineering from Auburn University.
Consumer Research Council of America, Washington, D.C. recognized Morris as one of America's Top Financial Planners in 2008. Atlanta Magazine recognized him as a "Five-Star" Wealth Manager in 2012.
Morris has also authored and contributed to business strategy, management and investment related articles in Real Money, The Street, and a Southeastern-based business journal.
Jacob Poe is responsible for developing and maintaining customer relationships, as well as helping the firm's more seasoned advisors identify and recommend timely wealth management solutions.
He brings an entrepreneurial understanding to HHM Wealth Advisors, having started a yacht servicing company five years ago. As an independent business owner he managed all aspects of the company's operations and grew the business by offering a range of quality detailing and marine concierge services.
Jacob achieved two Bachelors degrees in Finance and Accounting from the University of Tennessee, and is Bloomberg certified. A native of Chattanooga, TN, he graduated from McCallie School.
For more information about HHM Wealth Advisors visit HHMWealth.com or call 423-826-1670.