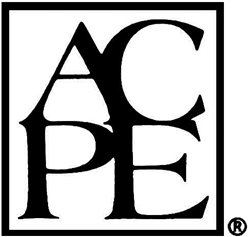 Winston-Salem, NC (PRWEB) March 24, 2015
Inmar, a company that operates intelligent commerce networks, today announced that four of the healthcare sessions at the 2015 Inmar Analytics Forum will provide continuing education credits (CEUs.)
The University of North Carolina Eshelman School of Pharmacy is accredited by the Accreditation Council for Continuing Pharmacy Education. The Inmar Analytics Forum, April 7 - 9 at the Wake Forest Innovation Quarter in Winston-Salem, NC, will provide 3 CEUs.
Each of the four sessions listed in the table below will count for .75 CEUs, a total of 3 CEU credits for attendees who participate in all four sessions.
There is no cost to attend for manufacturers, retailers and health systems.
Click here to register now!
# # #
ABOUT INMAR
Inmar is a technology company that operates intelligent commerce networks. Our platforms connect offline and online transactions in real time for leading retailers, manufacturers and trading partners across multiple industries who rely on Inmar to securely manage billions of dollars in transactions. Our Promotions, Supply Chain and Healthcare platforms enable commerce, generate meaningful data and offer growth-minded leaders actionable analytics and execution with real-time visibility. Founded in 1980, Inmar is headquartered in Winston-Salem, North Carolina with locations throughout the United States, Mexico and Canada.
For more information about Inmar's products and services, please call 866.440.6917 or visit http://www.inmar.com.