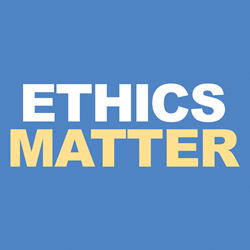 Since its founding a century ago, Carnegie Council has been one of the world's top creators of nonpartisan educational resources on international ethics.
(PRWEB) March 25, 2015
Carnegie Council for Ethics in International Affairs announces its April events, which are open to the public and held in New York City.
Attend these events at Council Headquarters: 170 E 64 St, New York City, 10065.
For full descriptions and to register, go to http://www.carnegiecouncil.org/calendar/upcoming.html
For those who cannot attend in person, watch them live online at http://www.carnegiecouncil.org/live
Full transcripts, audios, podcasts, and videos will be posted soon online after the events take place.
P5 + 1 + Iran: Report on Results from Geneva
Ambassador Seyed Hossein Mousavian, Princeton University
Thursday, April 2, 2015 6:00 PM to 7:30 PM
The Paradox of Liberation
Michael Walzer, "Dissent," Institute for Advanced Study
Tuesday, April 7, 2015 8:00 AM to 9:15 AM
The Crisis of Europe's Muslims
Juan Cole, University of Michigan
Monday, April 13, 2015 6:00 PM to 7:45 PM
Blueprint for Revolution
Srdja Popovic, CANVAS; Tina Rosenberg, "New York Times"
Wednesday, April 22, 2015 6:00 PM to 7:30 PM
Defending our Borders vs. Defending our Liberties
Anthony Romero, ACLU
Thursday, April 23, 2015 6:00 PM to 7:30 PM
The Ethics Police?: The Struggle to Make Human Research Safe
Robert L. Klitzman, Columbia University
Tuesday, April 28, 2015 6:00 PM to 7:30 PM
Founded by Andrew Carnegie in 1914, Carnegie Council for Ethics in International Affairs is an educational, nonprofit, nonpartisan organization that produces lectures, publications, and multimedia materials on the ethical challenges of living in a globalized world. For more information go to http://www.carnegiecouncil.org