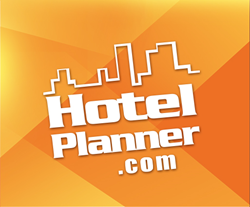 Instant Contracting™ will greatly increase productivity, accuracy and make follow-up easier to ensuring higher levels of sales and customer satisfaction
Las Vegas, NV (PRWEB) March 24, 2015
HotelPlanner announces the launch of Instant Contracting™ allowing hotels to digitally manage and obtain signatures for group contracts using their HotelPlanner extranet and DocuSign, Inc.'s (DocuSign®) Digital Transaction Management (DTM) platform and industry-leading eSignature solution for contract execution. An industry first, HotelPlanner has created a web based template management and merge tool to handle the group contracting needs for hotels of all sizes and for any type of group contract. The launch hotel partner for this new technology is Bellagio Las Vegas which is using the application. HotelPlanner will be offering this technology worldwide as part of the company's core technology package. For groups processed via HotelPlanner or Meetings.com, there is no charge to the hotel or to the client to use these newly created contracting capabilities.
This new application will make it easier and faster for hotel sales staff to issue contracts to facilitate the group booking process. Now hotel sales people can issue contracts, store information and institute automatic follow-up processes to work closer with event planners and HotelPlanner to sign more business. Instant Contracting™ also makes it easier for event planners to receive, review, sign, and return agreements.
HotelPlanner's Instant Contracting™ application allows hotels to load the actual group contract(s) used at a hotel on a daily basis. Once loaded the contract is converted into a template that is customized by the hotel as needed for each group booking. The application makes extensive use of drag and drop functionality that allows hotel sales representatives to add the specific offers residing in HotelPlanner or Meetings.com which have been quoted to an event planner to be included in the hotel's formal agreement. Instant Contracting™ allows the hotel to customize the look and feel of the content using design tools to make an agreement easier for clients to read. The application allows for multiple contracts to be stored, allows multiple users from the same hotel to access them, and can accommodate any language or country worldwide.
"Now the administrative time needed to execute a group contract will be reduced from weeks to minutes, allowing sales people to focus more time on selling business and delivering customer service rather than chasing paper," said Tim Hentschel, CEO of HotelPlanner. "Instant Contracting™ will greatly increase productivity, accuracy and make follow-up easier to ensuring higher levels of sales and customer satisfaction," continued Mr. Hentschel.
"Bellagio books a large amount of groups with HotelPlanner and Instant Contracting™ will make it faster and easier for our sales teams to close on group bookings," said Shelly Cruz, Director of Sales. "The technology will increase our percentage of wins because we can respond to customer needs quickly and accurately and have them DocuSign contracts anytime, anywhere, on any device," continued Shelly Cruz.
About HotelPlanner & Meetings.com
HotelPlanner.com provides online services to the global group hotel market. The company's service ensures the lowest rates by allowing customers to receive quotes online directly from hotel group sales managers. HotelPlanner allows customers to book hotels for business meetings, conferences, conventions, family reunions, weddings, extended stays, tours, military reunions, church events, and group travels. The company also provides mobile applications for booking group hotel reservations. The company owns and operates Meetings.com, a site that provides information and booking services for meeting and banquet venues around the world for corporate and association meeting planners. Founded in 2002, the company has offices in in West Palm Beach, FL (USA Headquarters), Las Vegas, Nevada, London, England, (European Headquarters) and Hong Kong (Asia Headquarters).
About Bellagio
Bellagio Resort & Casino is a wholly owned subsidiary of MGM Resorts International. Inspired by the beautiful villages of Europe, the AAA Five Diamond Bellagio overlooks a Mediterranean-blue, 8 ½ acre lake in which fountains perform a magnificent aquatic ballet. Award-winning dining, a world-class art gallery, the exquisite Conservatory & Botanical Gardens, the stunning performance of "O," by Cirque du Soleil, a sumptuous spa and salon and exclusive luxury shopping all work together to compose the symphony that is Bellagio.
About DocuSign, Inc.
DocuSign® is The Global Standard for Digital Transaction Management®. DocuSign helps more than 100,000 companies across nearly every industry and department make their digital transformation by putting an end to the paper chase. More than 50 million people in 188 countries turn to DocuSign to manage their most important transactions—digitally. DocuSign's DTM platform supports legally compliant signature processes tailored to meet requirements globally with localization in 43 languages. Every day more than 50,000 new users join The DocuSign Global Trust Network to increase speed to results, reduce costs, enhance security and compliance, and delight clients with a secure digital experience.
Copyright 2003-2015. DocuSign, Inc. is the owner of DOCUSIGN® and all of its other marks, http://www.docusign.com/IP. All other marks appearing herein are the property of their respective owners.
For more information, please contact Bruce Rosenberg, Chief Operating Officer HotelPlanner & Meetings.com at (818) 661-0244 or Bruce(dot)Rosenberg(AT)hotelplanner(dot)com.