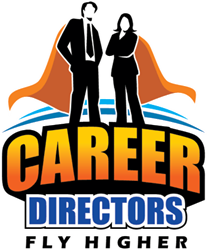 CDI is now inviting the public to vote to select their favorite theme song that best recognizes resume writers and career coaches as career superheroes who make a difference in the lives of job seekers.
Melbourne, Florida (PRWEB) March 24, 2015
Career Directors International (CDI), a global membership-based organization of resume writers and career coaches, has a mission to better prepare its members to provide quality career coaching, job search strategy, and resume writing services to job seekers. One of their signature training events for their members is via their annual conference, Entrepreneurial Success Secrets Live for resume and career professionals. Because they have championed the concept of the career superhero, they thought it would be fun to host a contest to find the winning Career Professionals' Theme Song that best evoked the CDI career superhero concept.
Thus the 2015 contest was born and now the voting is open.
Numerous entries were received making it a great challenge for the volunteer Board of Directors to select their top five favorites. These five have now been posted to CDI's website along with a voting box for visitors to pick their favorite song. Those voting are encouraged to consider CDI's focus of the career superhero as individuals who make a big difference to the lives of the job seekers they serve.
The five songs are listed anonymously for the voting process, but CDI does recognize the authors who submitted them and were nominated:

Melissa Cooley – The Job Quest, LLC
Dr. G. Jay Christensen – CA State University, Northridge
Damali Curry Edwards – Conscious Recruiting, Inc.
Sharon Williams – JobRockit
Lisa Parker – Parker-CPRW
The winning song will be sung by CDI's President, Laura DeCarlo, at CDI's annual conference. It will also be performed as a sing-along by attendees. Both performances will be taped and shared on CDI's website and their YouTube channel.
Those interested in voting should visit CDI's website by March 31, 2015.
About CDI:
CDI is a global organization that positions career and resume professionals for dynamic success as both practitioners and business owners. CDI is focused on championing the industry's cause for credibility and visibility; fostering exceptional success in every generation of career and resume professionals; and cultivating the career superhero that exists within each one of us.