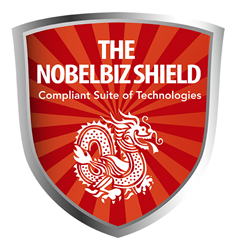 "With these types of services, businesses can rest easier knowing they're operating within the latest compliance regulations set forth by outside agencies, like the TCPA, the FDCPA and the CFPB."
San Diego (PRWEB) March 25, 2015
NobelBiz, a leading provider of technology and compliance services, announced its sponsorship of the ACA Spring Forum and Expo in San Antonio March 25 through 27 in San Antonio. Presented by the Association of Credit and Collection Professionals, the expo attracts leaders from across the country and within various verticals of the collections industry.
Gordon Krass, Chief Client Officer at NobelBiz, will attend to educate customers on the latest regulatory issues that can impact productivity, helping them find solutions to their unique challenges.
"Regulations are always changing, and they impact different businesses in different ways," Krass said. "At the event, we will bring attendees up-to-speed on all of the changes happening in the technology and compliance space, giving them real-world solutions we've put to action for our customers."
With its flagship service, the NobelBiz Shield, the company provides a suite of services crafted in the model of efficiency, reliability, and compliance.
Matt Thomas, Strategic Account Manager for NobelBiz, continued, "Every day we see the NobelBiz Shield dramatically impact clients for the better," Thomas said. "With these types of services, businesses can rest easier knowing they're operating within the latest compliance regulations set forth by outside agencies, like the Telephone Consumer Protection Act (TCPA), the Fair Debt Collection Practices Act (FDCPA) and the Consumer Financial Protection Bureau (CFPB)."
The NobelBiz Shield provides patented services, including LocalTouch®, a compliant caller-ID management service, SingleTouch®, a TCPA-compliant mobile phone solution, MobileTouch®, a "safety net" which blocks cellular devices operating outside of standard protocol, and RightTouch ®, which prevents time-zone violations and provides a frequency filter for call attempts.
"With our best-in-class suite of technologies, we believe we've assembled a critical, forward-thinking solution for collections professionals," Krass said. "We're attending the conference to share our expertise, and to help other collections professionals understand the rapidly changing landscape we all work in."
To learn more about the NobelBiz Shield and how the services help the collections industry maintain compliance visit http://nobelbiz.com/what-we-do/nobelbiz-shield/.
About NobelBiz
NobelBiz is a world-class provider of carrier services and customer engagement solutions that help companies manage compliance and increase revenue. Applying patented technologies, NobelBiz partners with leading companies in the collections industry.To learn more about NobelBiz products and solutions visit http://nobelbiz.com.
About The ACA Spring Forum and Expo
ACA International, the Association of Credit and Collection Professionals, is the comprehensive, knowledge-based resource for success in the credit and collection industry. Founded in 1939, ACA brings together third-party collection agencies, law firms, asset buying companies, creditors and vendor affiliates, representing more than 230,000 industry employees. ACA establishes ethical standards, produces a wide variety of products, services and publications, and articulates the value of the credit and collection industry to businesses, policymakers and consumers.