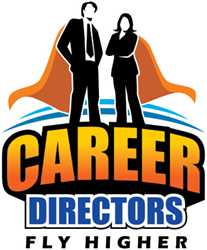 CDI wanted to make sure that every second of this 4-day event would result in a life-changing experience, both personally and professionally.
Melbourne, Florida (PRWEB) March 25, 2015
Career Directors International (CDI), a global membership-based organization of resume writers and career coaches, takes providing quality educational opportunities for their members very seriously. That's why this year they have taken their signature event, the Global Career Empowerment Summit, and endeavored to turn it inside out and upside down for an event like no other in the industry with the new Entrepreneurial Success Secrets Live for resume and career professionals.
CDI's President, Laura DeCarlo, states, "We understand how difficult it is for self-employed small business owners to break away from their businesses for only a few days. Therefore, CDI wanted to make sure that every second of this 4-day event would result in a life-changing experience, both personally and professionally. There is ROI to be found from dawn to dusk daily with what CDI's conference program is offering."
The conference takes what CDI is known for and makes it better. This year they kicked it off with a career pro theme contest, which is open for public voting right now. The winning song will be sung both by CDI's President and as an attendee sing-along at the conference and then shared via their website and YouTube channel.
Laura says, "This is truly a conference within a conference – the backbone is a strong infrastructure of successful entrepreneurship business building, power thinking/empowerment, teamwork, and takeaways (teams will meet throughout the conference to ensure everyone leaves with a tangible marketing piece takeaway; teams will continue to engage after the event through special forums). The core of the conference is leading-edge career-industry topics. Encasing the whole conference is a tasty candy shell of fun, deep learning, engagement, and empowerment."
Key sessions for this conference include:
The Power of the New to Enchant: Infographic Resumes with Hannah Morgan, author ofThe Infographic Resume (McGraw Hill)
Next-Gen CareerComm for Cutting-Edge Writers and Coaches with Deb Dib, co-author of Ditch, Dare, Do: 3D Personal Branding for Executives (Trades Mark Press)

Part One – (Next-Gen LinkedIn): The Profile Goes Rogue: Take LinkedIn from Quasi-Resume to Brilliantly-Branded Portfolio!
Part Two – (Next-Gen Editing): Editing Gets Ruthless: Make Every Character Count with "Slash, Dash, and Trash!"
Top 10 Reasons People Don't Buy from Your Website: Simple Tips to Get More Sales with Rebecca Metz, Web Pages That Sell (Modern Inconveniences LLC)
Personal Branding Goes Digital: Create Your Client's Golden Ticket with Susan Chritton, author of Personal Branding for Dummies (Wiley)
How to Boost Your Business by Working with a Virtual Assistant (VA) with Susan Mershon, PMP of The Technie Mentor / Clever Collaborations and creator of The VA School
Are You Ready to Make a Big Sea Change?: Tackling the Next Phase of Your Success with Pat Schuler of Kick Butt Sales Training™ fame
From Overwhelmed to Outstanding: Using Social Media to Create a Bankable Online Presence with Tai Goodwin of Bankable Brilliance University
You are a Money Magnet: Using IP and MBM Techniques to Skyrocket to Profit with Laura DeCarlo, CDI President and 4-time author
Keys to Working Successfully with Executive Clients (panel)
CDI currently offers a six-month payment plan and a super early bird special, both of which are available through March 31, 2015.
Those interested in learning more should visit CDI's website.
About CDI:
CDI is a global organization that positions career and resume professionals for dynamic success as both practitioners and business owners. CDI is focused on championing the industry's cause for credibility and visibility; fostering exceptional success in every generation of career and resume professionals; and cultivating the career superhero that exists within each one of us.