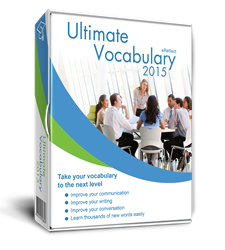 ...when students are engaged in learning they want to pursuit more fulfilling activities.
New York City, NY (PRWEB) March 31, 2015
Ultimate Vocabulary is moved by Arrow's unstoppable passion and focus on offering literacy intervention programs to underprivileged students. Ultimate Vocabulary, a vocabulary program that promotes literacy and better communication, considers Arrow's contribution to youth literacy a commendable act. As stated in Guardian's Article on March 9, Arrow's latest initiative enabled 20 students from Woodbrook Presbyterian Primary School to improve their literacy and graduate from the program empowered and educated.
Literacy is a primary goal and aim of eReflect, who offers educational opportunities through its several self-paced learning programs. That's why initiatives like those by the Arrow Foundation are greeted with warmth and genuine admiration by everyone in the company, notes the eReflect representative. The Arrow Foundation is dedicated to bringing more young people out of illiteracy, and has recently completed a literacy intervention program through which twenty students learnt spelling and reading in very little time and with great success. Arrow, the non-for-profit UK foundation, seeks to improve every student's self-esteem and empower them through literacy. Education, as eReflect also believes, is the tool for achieving more in life.
As Arrow's own data and experience in teaching literacy reveal, education for young students not only boosts their self-esteem but also helps them address any behavioural problems they might be facing. As Terrence Choutie, the acting principal of the Woodbrook school confirms, when students are engaged in learning they want to pursuit more fulfilling activities. When their learning efforts have tangible outcomes and are recognized by their instructors, then this might curb undesirable behaviour in the students. According to Arrow's official statement:
"A.R.R.O.W. has been known to alter neural processes of students, particularly with references to internalising skills. The self reinforcing response of students undertaking A.R.R.O.W. promotes motivation and interest with resulting increases in attention and self esteem."
eReflect and Ultimate Vocabulary congratulate the contribution of the Arrow Foundation towards bringing more people out of illiteracy, helping them set the basis for a brighter future and an empowering life.
***********
For more information on how you can benefit from Ultimate Vocabulary, please visit its official website, http://www.ultimatevocabulary.com.
About Ultimate Vocabulary™
Ultimate Vocabulary provides a proven and powerful platform, built to improve anyone's vocabulary.
The interactive self-improvement system provides more learning tools than any other program on the market, as well as more information on words.
The Ultimate Vocabulary software provides each and every user with a personal computer tutor. Providing a step-by-step guide to learning a powerful vocabulary, Ultimate Vocabulary is the learning tool everyone can benefit from.
Of course, the software is also backed by eReflect's iron-clad money back guarantee.