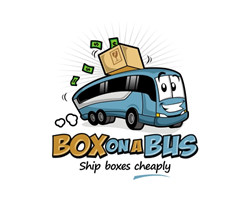 Atlanta, GA (PRWEB) March 25, 2015
BoxOnaBus.com is a revolutionary, new delivery service provider that specializes in facilitating multi-box shipments at a substantial discounts, announces apartment box moving nationwide. BoxOnaBus.com is the most superior and cost-effective one-stop logistics solution for multi-box shipping and services. The announcement comes in an effort to promote its new, cost-effective ship-by-bus services, expand within the apartment residential moving market, and increase state-to-state box shipping.
The apartment box moving services provide residential customers a new and convenient multi-box shipping method from stat-to-state and cross country. BoxOnaBus.com makes relocating to a new state from an apartment easy, as customers can simply box up their belongings and have them picked up from their apartment building. BoxOnaBus.com will transport them to the terminal, and then, deliver them safely to their destination address worry-free. For faster service, customers can also take their boxes to the Greyhound terminal and the recipient can pick them up from the terminal also.
What makes BoxOnaBus.com the cheapest way to ship is it involves greyhound shipping services for boxes from apartment or house over 1,000 miles or more. Large carriers, such as FedEx and UPS, would be much higher is costs to ship multiple boxes from state-to-state. Ship by bus creates the cost savings for apartment box shipping that a wide range of customers want, from single residents and college students, to families and military.
BoxOnaBus.com also handles a wide range of other box moving shipping services, including customer product order fulfillment, business office moves, and college student box shipping. BoxOnaBus.com offers simple door-to-door moving, as well as appointment-based pick up/delivery times to assure attended box shipments, instead of multi-box drop offs, for no additional fees. For any questions relative to any apartment box deliveries or multiple box shipment solutions, feel free to contact http://www.BoxOnaBus.com for any multi-box delivery needs.
BoxOnaBus.com is owned and operated by 1-800Courier, a premier same-day courier offering transportation and distribution services. 1-800Courier is an authorized reseller of Greyhound Package Express services, with over 15 years of experience facilitating shipments via the bus network. The courier provides same-day delivery successfully for over 1,500 clients, including Fortune 500 companies throughout the US.