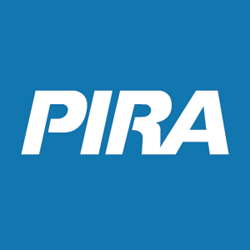 Long haul trucking has been losing market share to rail since 2002 when diesel prices averaged $1.75/gallon.
New York, NY (PRWEB) March 24, 2015
NYC-based PIRA Energy Group reports that Long haul trucking has been losing market share to rail since 2002. In the U.S., there was another record U.S. commercial stock level. In Japan, crude stocks and finished product stocks built. Specifically, PIRA's analysis of the oil market fundamentals has revealed the following:
Lower U.S. Diesel Prices Should Limit Further Long Haul Trucking Loses to Rail
Long haul trucking has been losing market share to rail since 2002 when diesel prices averaged $1.75/gallon. This note estimates that diesel prices no higher than $3.25/gallon should stem any further erosion of long haul trucking's competitive position through 2016 even though momentum has set in for rail to displace long haul and possibly medium haul trucking on a long term basis.
Another Week, Another Record U.S. Commercial Stock Level
Total commercial stocks built last week to yet another new record high. With a small draw this week last year, the year-over-year surplus widened again. Crude built again this week. The four major refined products drew and all other oils were flat. The crude stock surplus versus last year stands at 82.7 million barrels. The four major refined products surplus widened to 30.3 million barrels, and the all other oils surplus widened to 45.8 million barrels above last year. Of that "other oil" excess, 43.7 million barrels is in propane & other NGL stocks.
Japanese Crude Stocks and Finished Product Stocks Build, Runs Ease
Crude runs eased again as maintenance continues to pick up its pace. Crude stocks built slightly due to a higher import figure. Finished product stocks also built, notably gasoil, naphtha, and fuel oil, though there was a strong end-of-season draw on kerosene. The indicative refining margin remained strong.
Tight Oil Operator Review
Weak oil prices dominated fourth quarter results and the outlook for 2015. The effect of falling prices rippled throughout the production chain, both on an operational and a financial level. For the companies covered, capex guidance for 2015 was 35% lower than 2014 capex on average. Simultaneously, technology and productivity improvements continued in 4Q14, and are expected to accelerate in 2015. The consensus seems to be a target of a 10% reduction in costs from efficiency gains, and a further 20% cost reduction from service price deflation. PIRA expects U.S. shale oil production to flatten out and slightly decline in 2Q15.
LPG Prices Drop with Season Change
LPG prices fell as U.S. inventories rose for the first time in 14 weeks. April propane futures for Mont Belvieu delivery fell to 50¢/gal, a 6.6% decrease on the week. Butane also lost ground as seasonal gasoline blending demand evaporates. LPG prices should remain under pressure as demand is set to continue decreasing as winter conditions continue to fade.
Manufacture of Ethanol- blended gasoline Jumps
Ethanol-blended gasoline manufacture soared to a 12-week high 8,676 MB/D the week ending March 13, from 8,434 MB/D in the previous week. Inventories declined for the third consecutive week, dropping 353 thousand barrels to 20.8 million barrels.
The information above is part of PIRA Energy Group's weekly Energy Market Recap - which alerts readers to PIRA's current analysis of energy markets around the world as well as the key economic and political factors driving those markets.
Click here for additional information on PIRA's global energy commodity market research services.
CONTACT:
PIRA Energy Group
3 Park Avenue, 26th Floor
New York, NY 10016
212-686-6808
sales(at)pira(dot)com