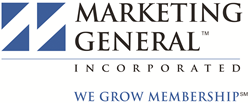 Alexandria, VA (PRWEB) March 24, 2015
The International Society for Performance Improvement (ISPI), is the association of choice for Improvement Practitioners seeking a community of practice. ISPI is dedicated to improving productivity and performance in the workplace through successful alignment of workforce, workplace, and work. For ISPI, workforce performance takes on a new significance looking toward our economic future. Improving productivity and competence is the key to global competitiveness.
The members of ISPI are performance technologists, training directors, human resource managers, instructional technologists, human factors practitioners, project managers, and organizational development consultants. They work in a variety of settings including business academia, government, non-profits, and armed forces. ISPI represents performance professionals throughout the United States, Canada, and 44 other countries.
The ISPI mailing list is available to mailers who wish to reach their influential professionals with news about products, events, or services that will help them keep current and expand skills that are pertinent to their challenging roles in the performance improvement sector. Direct marketers may select all names in the overall ISPI file of more than 12,000 postal addresses or custom build a file based on mailer provided criteria. The list is 100% direct mail generated.
For more information on the mailing list for the International Society for Performance Improvement (ISPI) and other MGI Lists' offerings, please contact List Manager, Ms. Evan Adams-Thorne at EThorne(at)MGILists(dot)com or 703.706.0304. Information is also available at http://www.MGILists.com.