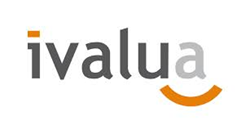 Redwood City, CA (PRWEB) March 24, 2015
Ivalua, a leading international spend management and procurement solutions provider, announced today that it has appointed Kevin Brooks as its chief marketing officer. Brooks will play a leading role in growing the firm's market presence in the procurement and spend management technology space.
"We're thrilled to have Kevin join our executive team here on the West Coast and head up our global marketing efforts," said Daniel Amzallag, CEO of Ivalua, Inc. "Kevin's deep experience in developing go-to-market strategies for many leading software companies will allow him to play a crucial role in establishing Ivalua as a leader in the spend management and procurement space both in North America, as well as overseas."
Brooks brings with him more than 20 years of supply chain software and spend management marketing experience. His years of procurement and supply chain industry experience span many categories; including outsourcing, services procurement, manufacturing, food and beverage, and retail.
"Ivalua has a strong reputation in this industry as both a software innovator and as an important partner to some of the world's most successful companies," said Brooks. "I am happy to join this accomplished team and I look forward to helping grow the market for a new generation of spend management solutions."
Brooks' most recent role was Senior Vice President of Marketing at iTradeNetwork, Inc. following its acquisition of FoodLink, which was named to JMP Securities "Hot 100" list of best privately held software companies in 2014. Prior roles include chief marketing officer positions at FoodLink Holdings, Inc., IQNavigator and TrueDemand Software. He is also known for co-founding the leading procurement industry media site, Spend Matters, and for his marketing leadership at Ariba and ADP. Kevin holds a Bachelor of Arts degree from Macalester College.
About Ivalua
Ivalua is a global provider of spend management solutions and a leader in Gartner's 2015 Strategic Sourcing Magic Quadrant. Ivalua's cloud-based software is used by procurement and finance organizations in large, global companies, and every day more than 500,000 users and millions of suppliers from over 70 countries log into the Ivalua platform.
Ivalua offers a single platform solution with highly configurable functionality across all major procurement and finance processes, including performance and risk tracking, sourcing, contracts, procure-to-pay, invoice automation and analytics. The breadth and flexibility of Ivalua's offering accelerates user adoption, spend category coverage and bottom-line savings.