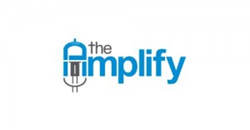 Coupled with our advanced creator selection algorithm, SharedRankTM, we will continue to not only select the best creators for our clients, but develop incredible short form content to drive results.
LOS ANGELES (PRWEB) April 02, 2015
theAmplify, the global leader in influencer marketing for visual platforms, today announced a slew of new creative services on its platform, launching these new capabilities with an Instagram video campaign for Lionsgate's film The Divergent Series: Insurgent.
The new services offer clients a myriad creative options with its premium influencer network. Having launched a video component to its mobile application in September 2014, theAmplify has added an in-house green screen studio, complete with a cinematic production team. Editors and special effects teams are also on-hand to assist in production and creative direction.
"As social media continues to evolve, so must our dedication to creating incredible content with the best influencers to reach a brand's target audience," said Justin Rezvani, CEO and founder of theAmplify. "Teaming up with only premium brands showcases that we can offer dynamic and creative solutions to share not only images that resonate with consumers, but stunning and compelling video content as well. Coupled with our advanced creator selection algorithm, SharedRank™, we will continue to not only select the best creators for our clients, but develop incredible short form content to drive results."
Kicking off the new services, theAmplify created a mini-series with Instagram content creators, all selected using proprietary algorithm SharedRank™ to ensure their audiences fulfilled the demographic and psychographic targeting parameters of the film. The series captured 10 of the creators experiencing the world of The Divergent Series: Insurgent through a virtual reality mobile application. The collaboration included cinematic production level services for micro-content and implementation of theAmplify's on site studio. With the videos, each piece of content identified the next creator in the series to provide a story-like experience for the audience to follow along with.
"Our partnership with theAmplify not only allowed for a data-driven approach when selecting the ideal team of influencers to work with, but also the creative freedom to develop a more immersive experience, true to the themes of The Divergent Series: Insurgent," said David Edwards, Vice President of Digital Marketing at Lionsgate. "More and more, web content consumers are expecting a level of production value previously afforded mostly to the more traditional broadcast mediums. And rightfully so; watching online video, no matter its length or purpose, should feel like time well spent."
theAmplify adds these services to its already comprehensive package of scalable solutions for brands to interact and engage with key audiences and influencers through Instagram and Snapchat. Along with this type of high impact productions, clients working with theAmplify can access enhanced reporting and analytical tools to understand lift in their social health metrics and prove ROI.
More information is available at http://www.theAmplify.com.
About theAmplify
theAmplify is a technology driven influencer platform with the belief that the most powerful marketing comes from someone you trust. The company develops influencer-driven visual experiences for the world's most innovative brands. Their expertise is data centric and ROI focused, providing clients custom solutions centered on humanizing the advertising experience to reach consumers intimately. Through their proprietary platform, they provide systems of unique content development and give brands the opportunity to work with influencers at scale. The advanced demographic and psychographic targeting solution, SharedRank™, offers transparency into audience data and ensures the best influencers are selected to produce the most efficient campaign for their clients.
For more information, please visit http://www.theAmplify.com. theAmplify can be found on Twitter and Instagram @theAmplify, as well as on Facebook.
About Lionsgate
Lionsgate is a premier next generation global content leader with a strong and diversified presence in motion picture production and distribution, television programming and syndication, home entertainment, digital distribution, channel platforms and international distribution and sales. The Company currently has more than 30 television shows on over 20 different networks spanning its primetime production, distribution and syndication businesses, including such critically-acclaimed hits as the multiple Emmy Award-winning Mad Men and Nurse Jackie, the comedy Anger Management, the broadcast network series Nashville, the syndication success The Wendy Williams Show, the critically-acclaimed hit series Orange is the New Black and new series such as The Royals, Manhattan, Deadbeat, Casual and Chasing Life.
Its feature film business has been fueled by such recent successes as the blockbuster first three installments of The Hunger Games franchise, the first two installments of the Divergent franchise, Now You See Me, John Wick, Warm Bodies, CBS Films/Lionsgate's The DUFF, Roadside Attractions' A Most Wanted Man, Lionsgate/Codeblack Films' Addicted and Pantelion Films' Instructions Not Included, the highest-grossing Spanish-language film ever released in the U.S.
Lionsgate's home entertainment business is an industry leader in box office-to-DVD and box office-to-VOD revenue conversion rates. Lionsgate handles a prestigious and prolific library of approximately 16,000 motion picture and television titles that is an important source of recurring revenue and serves as the foundation for the growth of the Company's core businesses. The Lionsgate and Summit brands remain synonymous with original, daring, quality entertainment in markets around the world. http://www.lionsgate.com