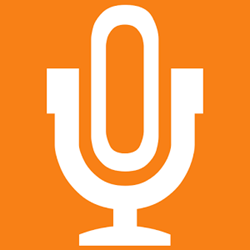 (PRWEB) March 26, 2015
RadioFM has enabled its namesake app Radio FM for Intel® Atom™ Processor-based Android* tablets. Users worldwide can access hours of fresh and engaging content through their mobile devices.
This powerful app works a portal, connecting users to any web-based radio stations from wherever they are. By conducting a search for their favorite source or consulting the directory of 20,000 stations, listeners can instantly hear their favorite music, talk shows, comedies, news and other live broadcasts.
The app has an elegantly simple interface loaded with customizable features, and the Radio FM app can sort stations by genre, country and call number. Users can discover new stations and add them to the directory or share them with friends. Favorite and Recently Played options help users short cut to their programs, and this app even offers multiple languages for easy navigation. RadioFM had access to a portfolio of business and technical tools during optimization through the Intel® Developer Zone.
"We are thrilled that Android* tablets powered by Intel Atom Processors can offer this international resource to users, "says founders of RadioFM. "Now an even larger audience can find their favorite music, listen to other country's talk shows, and virtually any Internet-based radio is available to them."
Radio FM is available for immediate download at Google Play: https://play.google.com/store/apps/details?id=com.radio.fmradio
About RadioFM:
RadioFM is a brainchild of two seasoned IT, Telecom experts having three decades of experience working across the globe in various countries. Vibrant and Dynamic nature of its founders has given birth to Android's top leading Radio app "Radio FM (Radio For Mobile)".
RadioFM's global approach has allowed this most entertaining mobile product to be enjoyed across 235 countries and adding to more than 1.5 million users every month. Enablement of Radio FM on Intel powered Android tablets through its Software Program Support has further boost the usage of product
About the Intel Developer Zone:
The Intel Developer Zone supports independent developers and software companies of all sizes and skill levels with technical communities, go-to-market resources and business opportunities.
To learn more about becoming an Intel® Software Partner, join the Intel Developer Zone.
Intel, the Intel logo and Intel Inside are trademarks of Intel Corporation in the U.S. and/or other countries.
*Other names and brands may be claimed as the property of others.
Copyright © 2015 Intel Corporation. All rights reserved