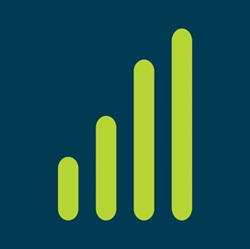 We really believe in our engagement programs and look forward to discussing how we can help individual companies increase productivity, ROI, and employee satisfaction levels with one of our tailored solutions. Perks CEO, Jeff Ford
Little Rock, Arkansas (PRWEB) March 25, 2015
Perks.com, global provider of innovative rewards and recognition solutions, will be an exhibitor at the World at Work Total Rewards 2015 Conference in Minneapolis, MN from May 18 to May 20.
Perks will be available at booth 133 for general networking and discussion regarding tailored employee or channel partner engagement services and Incentive Program Platform demonstrations.
Offering a variety of program design and delivery options such as: strategy and analytics, technology, communications, and other managed services; our friendly team will guide you through the process and strategies associated with successfully implementing or improving your current incentive program.
Perks CEO Jeff Ford looks forward to the event and extends a welcome hand to all participants:
"We're excited to have this one-on-one opportunity to mix with attendees and help some folks out with the rewards and recognition piece that may be missing from their business. We really believe in our engagement programs and look forward to discussing how we can help individual companies increase productivity, ROI, and employee satisfaction levels with one of our tailored solutions. "
To register for the event please click here.
To arrange a one-on-one meeting with Perks co-founders, please contact: dbroderson(at)perks(dot)com
About Perks
Founded in 2001, Perks' mission is to drive long-term, sustainable behavior change that supports the business goals of the enterprise. Perks.com provides global programs that motivate, recognize and reward the people that matter most to your business. Through the thoughtful use of promotions, education, and incentives Perks Enterprise Engagement engine helps achieve business success. Products, Services and Rewards modules are designed to provide the flexibility needed to customize programs based on individual business requirements. Dashboards and reporting show what's working and what's not, allowing instant adjustments. With a suite of online tools, monitor trends across cubicles or across countries, then communicate with staff in real-time to optimize motivation and results. To learn more or to request a demo, visit Perks.com.