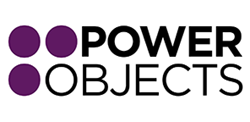 We're thrilled to add Nikita to our team and see this area of our business grow under his leadership. He's a true mobile evangelist.
Minneapolis, Minnesota (PRWEB) March 24, 2015
PowerObjects—a professional services firm 100% focused on providing Microsoft Dynamics CRM solutions through service, support, education, and add-ons—has appointed Nikita Polyakov as their new Mobile Solutions Practice Director. Polyakov will lead the charge as the company develops its mobile CRM offerings, including the development of custom mobile solutions. This new role at PowerObjects demonstrates the company's commitment to providing thought leadership and innovation in the mobile CRM market.
Polyakov's extensive experience in the Microsoft channel working with both mobile technologies and Microsoft Dynamics CRM makes him an ideal fit for the role of Mobile Solution Practice Director at PowerObjects. He has earned multiple awards and distinctions, such as being awarded top Microsoft MVP in mobile development for over 5 years as well as Nokia Developer Champion awards. As a trusted mobility advisor in the Microsoft Developer Community, he co-authored a major published book on mobile development. He has delivered Microsoft Dynamics CRM custom mobile applications, complex extended Dynamics CRM systems, lead architecture and even product development.
"When we set out to fill this position, we set our sights on finding a mobile magician," says Steve Thompson, VP of Sales at PowerObjects. "We definitely found what we were looking for. We're thrilled to add Nikita to our team and see this area of our business grow under his leadership. He's a true mobile evangelist."
In his new role, Polyakov will help customers determine the right mobile solutions for their businesses, whether it's implementing the rich capabilities of Microsoft's cross-platform mobile app for CRM, or developing custom mobile solutions.
PowerObjects' overall goal with the new practice area is to provide a finely tailored experience to Microsoft Dynamics CRM users, giving them access to CRM when and where they need it. PowerObjects plans to help customers take advantage of the plethora of devices that are available today.
"The lines between personal and professional continue to become more blurred," says Thompson. "We need to empower our customers to work on their terms, and that means letting them work on any device, from anywhere. As a provider of Microsoft Dynamics CRM solutions, we deliver service and add value to customers wherever they are, be it on tablets, phones, or hybrid devices."
About PowerObjects
The team at PowerObjects has worked hard to become the recognized leader in delivering Microsoft Dynamics CRM solutions through unparalleled offerings of service, support, education, and add-ons. As winner of the Microsoft Dynamics CRM Worldwide Partner of the Year award for 2012 and 2013, PowerObjects has built an unmatched team of CRM superheroes that help businesses and organizations of all types increase productivity, streamline business processes and build better relationships. PowerObjects is headquartered in Minneapolis, Minnesota, with offices in Chicago, Cincinnati, Dallas, Omaha, Philadelphia, New York, San Francisco, Seattle, and Toronto.