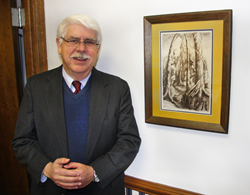 The end result recognizes and honors individuals and companies who have established themselves as a world class community of entrepreneurs that continue to transform daily life and advance the economy forward
Greenville, NC (PRWEB) March 26, 2015
LBA Group, Inc. announced that it was named in three different categories of DiversityBusiness.com's Top Businesses in America for 2015. LBA ranked in the Top 500 Hispanic American Owned Businesses in the U.S., Top 50 Diversity Owned Businesses in NC, and the Top 50 Privately Held Businesses in NC.
Over 1.3 million businesses participated in the annual survey. The Top Businesses were determined by a selection committee which evaluated the eligibility for all submissions in each of the award categories. LBA has appeared on Top Businesses in America lists for multiple years.
The awards are broken down by category and by state based on the location of a business' headquarters. LBA is the largest company east of the Research Triangle region of NC to make any of the lists.
The selection committee based their decisions on a set of criteria which include evaluating each company's business profile, gross annual sales and other key metrics associated with how they conduct business.
"The end result recognizes and honors individuals and companies who have established themselves as a world class community of entrepreneurs that continue to transform daily life and advance the economy forward," according to DiversityBusiness.com.
The companies selected on these prestigious Top Business Lists become collectively known as The Div 500. This is the fourth time LBA has been recognized by DiversityBusiness.com.
For more information on LBA Group and its business units, please contact Katie Sneed at 252-757-0279 or katie.sneed@lbagroup.com.
Keep up with LBA news and information by following the company on Facebook at: https://www.facebook.com/LBAGroup.
About LBA
LBA Group, Inc. has over 50 years of experience in providing RF asset solutions and risk management for industrial and telecommunications infrastructure assets. The company is comprised of the technology consultancy, Lawrence Behr Associates, Inc.; LBA Technology, Inc., a leading manufacturer and integrator of radio frequency systems, lightning protection, and EMC equipment for broadcast, industrial, and government users worldwide; and LBA University, Inc., providing on-site and online professional training. The companies are based in Greenville, N.C., USA.
About DiversityBusiness.com
DiversityBusiness.com is celebrating 15 years as the nation's primary resource portal for small businesses and large organizational buyers. The company is a membership-based exchange platform that facilitates contacts and communication, streamlines business processes and provides vital business news and information.