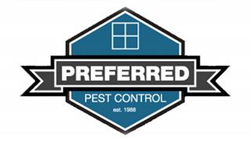 Professional Termite Protection is the best defense against Eastern Subterranean Termite swarms in the Savannah, Ga., area.
Savannah, Ga. (PRWEB) March 24, 2015
Preferred Pest Control in Savannah, Ga., would like to warn homeowners in Southern Georgia and the Savannah area that termite swarm season has arrived, and now is the time to make sure termite protection is up-to-date to combat the swarming threat.
What is termite swarm season in Savannah, Ga.?
Eastern Subterranean Termites swarm from February to May, which is earlier than other parts of the country because of Georgia's warm, humid climate. Termites tend to swarm just after rainfall.
Why do termites swarm?
During a swarm, a large number of winged termites simultaneously leave their home through holes in the soil or through mud tubes that lead from their nest. They leave their original nest to find a new home in order to start a new colony. The original colony still remains to rebuild its numbers.
New state rules for termite control
The State of Georgia has released new rules regarding termite protection for real estate owners. For more information on these new rules, contact Preferred Pest Control at 912-236-5135.
Termite protection is a homeowner's best defense against termite swarms
Swarms accomplish one goal for termites – to find a new home. To make sure the homeowner's house is not the termites' final destination, up-to-date termite protection is the best defense. Untreated structures are alluring nesting sites for termites that are in the market for a new headquarters.
It is important to remember that termites may swarm on the interior or exterior of a structure. If they swarm on the interior, this is an important heads up warning the homeowner of a serious problem. If on the exterior, the homeowner may not know they have active termites until after the damage is done. Preferred Pest Control specializes in protecting Savannah homes from Eastern Subterranean Termites as well as other termite species.
Seeing a swarm means a termite colony is close by
Termites tend to swarm only 600 to 900 feet from their original nest site. Seeing a swarm means there is a termite colony already established nearby. After spotting a swarm, call Preferred Pest Control in Savannah, Ga., to have them locate and eradicate the established colony.
About Preferred Pest Control in Savannah, Ga.
Preferred Pest Control in Savannah, Ga., is a locally owned pest control company that has been serving the Savannah area for more than 25 years. Preferred Pest Control's experienced pest control experts know the unique challenges of pest management in Savannah's lowcountry climate. They employ the best and most environmentally safe pest control methods available to keep Savannah homeowners safe from termites, bed bugs, nuisance wildlife and more.
The Preferred Pest Control website houses a wealth of information on pest control and nuisance species. This information is available without entering any personal information. For more information, visit http://www.PreferredPestControl.net or call 912-236-5135 today.