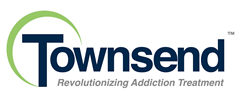 "We have heard the call loud and clear from business owners, medical professionals, and the addiction recovery community that there is a desperate need for quality addiction treatment services in Calcasieu Parish" - Michael Handley, CEO of Townsend
Lake Charles, LA (PRWEB) March 26, 2015
Townsend, the fast-growing network of Louisiana addiction treatment centers, has announced the grand opening of their Lake Charles, Louisiana intensive outpatient addiction treatment center. The outpatient clinic, located at 635-A Petro Point Drive, is less than a one-minute drive from McNeese State University.
"We have heard the call loud and clear from business owners, medical professionals, and the addiction recovery community that there is a desperate need for quality addiction treatment services in Calcasieu Parish," says Michael Handley, Chief Executive Officer of Townsend. "We are excited to bring our progressive model of addiction treatment to Lake Charles."
Townsend is known for rapid stabilization of a patient through outpatient medical detoxification and clinical treatment. The Townsend Way focuses on the biological brain disease of addiction, and includes genetic and cognitive testing to better treat patients. Townsend offers both day and evening programs to meet the needs of busy students or business professionals.
"Townsend represents the first treatment provider in the market to bring proven outcomes of success. These industry leading outcomes have powered Townsend's relationships with the oil and gas service industry," said JJ Fletcher, Executive Vice President and General Counsel of Townsend. "We appreciate the opportunity to provide these services to the community and look forward to growing with Lake Charles and the surrounding areas."
The Clinic Manager of Townsend Lake Charles is Bryan Miller, PhD, a graduate of McNeese State University. Miller has worked in the marketing and management industry for over 27 years and brings experience from his time at Georgia Pacific, Lake City-East Texas Supply Company, and American Sanitary.
Townsend has been named the fastest growing company in Louisiana by Inc. Magazine. Townsend was honored as an LSU 100 company and has been awarded numerous other honors including Top Doctor from New Orleans Magazine and Health Care Hero from CityBusiness Newspaper.
Townsend's 24-hour patient hotline can be reached at 1-800-392-9186. Most private insurance plans are accepted at Townsend and initial assessments are offered at no cost.
About Townsend
Townsend's Louisiana addiction treatment centers treat addiction as a primary illness, chronic and progressive in nature, typically self-treated with alcohol, drugs, gambling, sex, compulsive overeating, and other substances and behaviors. Townsend helps patients find ways of coping with their symptoms through medical intervention and active engagement in successful programming for a lifetime of recovery. In addition to their Lake Charles location, they also have outpatient treatment centers in New Orleans, Baton Rouge, Covington, Lafayette, Metairie, and Houma. Townsend also has an affiliate inpatient treatment center in Scott, Louisiana.