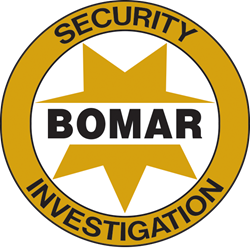 We leverage the use of our real-time reports, by tracking things like security, parking, and maintenance issues from our centralized dispatching location.
Santa Barbara, CA (PRWEB) April 04, 2015
Santa Barbara Security company Bomar Security released a report this week on the benefits of real-time reporting. With their top-of-the-line security software, Bomar's real-time reporting protocol can help to solve issues on the spot, as well as prevent future issues from happening.
What is real-time reporting?
Real-time reporting software systems allow Bomar's security guards to report issues with a handheld device in real-time. Their Android-supported interface system provides a vast array of specific data and issues as they happen.
How does it work?
With their real-time software, Bomar Security's guards monitor, discover and log issues, edit notifications and respond to tasks. All data comes to a security monitor in real-time. Each issue is dated and timed, so that user know exactly when security personnel are responding, and what they are doing to help remedy the issue and prevent future issues of the like.
What are the benefits?
Real-time reporting allows us to:

Send security personnel notifications and task reminders while still in the field.
In the event of an emergency, immediately notify key response personnel.
Monitor the productivity and location and of security personnel in real-time.
Analyze and track security data over time, and then deliver customized security service based on each client's individualized needs.
Create detailed Daily Activity Reports or DAR's, complete with GPS and time-stamped pictures and audio files with detailed descriptions of issues.
Bomar leverages the use of its real-time reports, by tracking things like security, parking, and maintenance issues from a centralized dispatching location. With their real-time reporting software system, they have elevated the security industry in Santa Barbara and the Central Coast. Information is power! Using their real-time security software they guarantee that customers will receive clear and comprehensive reports unparalleled by others in the field.
Bomar Security has three offices to serve the entire Central Coast:
Bomar Security - Santa Barbara Office
5575 Hollister Avenue, Suite D
Goleta, CA 93117
(805) 683-2310
Bomar Security - Santa Maria Office
222 W. Carmen Lane, Suite 204
Santa Maria, CA 93458
(805) 928-5222
Bomar Security - San Luis Obispo Office
4251 South Higuera Street, Suite M
San Luis Obispo, CA 93401
(805) 544-0185
Press release by San Luis Obispo County SEO company Access Publishing, 806 9th Street, #2D, Paso Robles, CA 93446 (805) 226-9890.