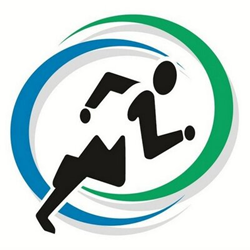 Beverly Hills, California (PRWEB) April 17, 2015
As a board-certified orthopedic surgeon, Dr. Steven W. Meier stands above in his new offering of platelet-rich plasma (PRP) and stem cell therapy. Meier Orthopedic Sports Medicine (MOSM) is known for its world-class care of injury-caused and chronic joint ailments, and Dr. Meier brings extensive surgical experience lacking in many other physicians offering regenerative medicines.
Most PRP and stem cell treatments are utilized for pain management and rehabilitation. Dr. Meier and MOSM can now tailor treatment to focus on a patient's specific orthopedic condition, using materials from the human body to rejuvenate healthy tissue proliferation.
PRP and stem cell therapy can help the following issues: chronic neck and back pain, shoulder tendinopathy, degenerative and rheumatoid arthritis, elbow epicondylitis and more.
Dr. Meier is well-versed in the application and tailoring of stem cell therapy to each individual patient's condition and particular requirements. Usually, mesenchymal stem cells (MSCs) are utilized. Derived from fat or bone marrow within a patient, the MSCs are adept at specializing into tendons, cartilage, ligaments, and muscle. Patients undergo bone marrow aspiration or liposuction to gather cells—while seemingly scary on paper, these procedures are generally quite comfortable.
PRP involves the drawing and centrifuge of a patient's blood. The concentrated plasma, including platelets and growth factors, is re-injected into the patient's injured joint, tendon, or ligament. The body's self-healing capabilities are supercharged, allowing Dr. Meier to help the most with the least traumatic effect.
Regenerative medicines like PRP and stem cell therapy, while separate, can be used together and in conjunction with surgery. Invasive procedures may be inevitable for certain issues, but Dr. Meier and MOSM carefully attend to every step from diagnosis to surgery to avoid unnecessary treatment.
PRP and stem cell therapy are just two ways MOSM can give patients leading-edge care. Dr. Meier is constantly teaching and learning more about new advances in orthopedic medicine. 15 years in practice cement his expertise; physicians and their families trust Dr. Meier and MOSM for treatment.
Offering a wide range of options for high-performance lifestyles is just another way Meier Orthopedic Sports Medicine is #KeepingYouActive.
To learn more about PRP, stem cell therapy, or any of the regenerative treatments offered by Dr. Meier, call Meier Orthopedic Sports Medicine at 310.736.2793 or use the online contact form at http://mosm.com/contact-orthopedic-surgeon/.