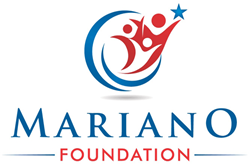 Those of us that can should help and have a responsibility to help the community
Miami, FL (PRWEB) March 24, 2015
The Mariano Foundation, a foundation that has been dedicated to serving the needs of underprivileged communities, will hold a graduation ceremony at Carol City Middle School in Miami Gardens for underprivileged students who have completed the initial stage of Master Sang Koo Kang's Tae Kwon Do and Muay Thai training. Graduates will receive yellow belts with their parents in attendance.
Master Sang, who also happens to be President of the Mariano Foundation, divides his time between private lessons and building the foundation. He has donated his time twice a week to train these students whose daily existence is often plagued by the horrors of gang violence in their community. The Mariano Foundation aims to impact the lives of inner city youth by teaching them the discipline of martial arts in an effort to boost their confidence and morale and keep them focused in a positive direction. The foundation's goal is to reach out to as many underprivileged children in every inner city community in the nation and expand to treat the issue on a global scale.
Its founder, Steve M. Mariano, is a highly successful business entrepreneur and philanthropist who operates his newly public worker's compensation management conglomerate, Patriot National Insurance Group, and its subsidiaries, Guarantee Insurance Co., and Patriot Underwriters, with the same mindset as his charitable endeavors. "Those of us that can should help and have a responsibility to help the community," Mariano states.
Mr. Mariano is also a long time student of Sang's TNT Martial Arts Academy's founder. The founder is a 7th degree black belt and Sang's TNT Martial Arts Academy has locations in Miami Beach and Aventura. Together they conceived of focusing their efforts on the inner city youth dilemma during one of their training sessions. Touching the lives of children less fortunate is personal to Sang, whose impoverished childhood with the absence of a mother left little hope for him. The unimaginable hardship Sang endured left an indelible mark on him as evidenced in his voice, which wavers with emotion when he speaks of his past: "I went through tough times which could lead you down the wrong path. I was so poor and hungry then. I grew up cold and shivering, but I believed that the tough times would lead to success and tried even harder."
Now, life is much different from his days on the streets of Seoul subsisting daily on a single packet of instant noodles and enduring brutal beatings often with bats. He found martial arts as an escape from this harsh reality. Sang Koo Kang utilized the skills he learned in Korea to become one of the world's most sought-after martial arts instructors, thereby building a client list that includes celebrities, professional athletes, royalty, and some of the world's top business leaders. Additionally, he has appeared in movies including the Rush Hour franchise and Hercules. Although Master Sang started his charitable efforts in Haiti, he and Mariano noticed the local community of Miami Gardens struggling with crime and gang infestation.
The belts Carol City Middle School students will receive on April 3, 2015 represent more than the hard work and dedication they put in to earn it. It also signifies the potential in every child and an inherent eagerness to strive for their best.
For more information about the Mariano Foundation, please contact:
Sang Koo Kang
Vice President
Emerging Markets
Patriot National Insurance Group
401 E. Las Olas Boulevard, Suite 1650
Fort Lauderdale, FL 33301
Tel: 305-725-5425