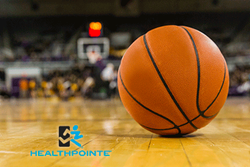 Although a torn Achilles tendon cannot always be prevented, one can perform stretching and strengthening exercises to the tendon before every game.
La Mirada, CA (PRWEB) March 26, 2015
On March 5, 2015, Portland Trail Blazers announced that shooting guard Wesley Matthews is out for the season with a torn Achilles tendon in his left leg. This injury occurred while the Trail Blazers were competing against Dallas, and was confirmed via an MRI. However, sports medicine specialist, Izzy Silva, M.D., who has treated many professional athletes, voiced his clinical opinion on Matthews' injury and whether it could be prevented.
"Part of the problem regarding a ruptured Achilles tendon is that many times there is no indication that a tendon is too tight or susceptible to an injury," says Izzy Silva of Healthpointe. "However, there are precautionary measures that Basketball players can practice to reduce the risk of injury."
Matthews suffered the injury while running with the ball. One wrong step later, he was on the court floor- two minutes into the third quarter. According to ESPN insider Kevin Pelton, "shooting guard Wesley Matthews ruptured his left Achilles tendon during the third quarter of their win over the Dallas Mavericks, ending his season." A torn Achilles tendon is disabling and usually occurs when someone tightens their calf muscle and suddenly pushes off the foot – which is often performed by Basketball players.
"A tight Achilles tendon is easier to tear than a stretched out tendon," elaborates Dr. Izzy Silva. "Although a torn Achilles tendon cannot always be prevented, one can perform stretching and strengthening exercises to the tendon before every game. A thorough warm-up minimizes the chances for athletes to sustain an Achilles tendon injury and other sports-related injuries. Practicing sudden ballistic activities can also be helpful to prepare and minimize the injury."
Silva explains that recovery from a tendon injury typically requires eight to nine months of rehabilitation, which includes sessions of physical therapy with home exercises, and orthopedic care. This is why stretching and strengthening exercises are imperative, not only for Basketball players, but also crucial for weekend warriors and younger athletes to reduce the chance of suffering a future injury.
"One should not challenge a severe injury such as a torn Achilles tendon," states Stanley Katz, M.D., a Sports Medicine and Orthopedic Surgeon practicing in Healthpointe's Los Angeles Clinic, who specializes in sport injuries. "In many cases, it necessitates surgical intervention, so that the torn ends can be connected." Dr. Katz is well-versed in providing surgical remedies to a variety of orthopedic injuries like a ruptured tendon.
Dr. Katz goes on to say that although many of the sports-related injuries can be treated conservatively, we at Healthpointe fully promote the use of the most advanced, non-surgical and minimally invasive options as alternatives to surgical care. In cases where older patients or patients who want to avoid surgery are involved, a secondary option may be applicable, such as casting the foot in a plantar flexion. This is not necessarily a viable option for athletes.
There are a lot of benefits to avoiding surgeries. Athletes who suffer a ruptured tendon or similar injuries may meet with a sports medicine specialist for an orthopedic examination, undergo MRIs and receive physical therapy. For the more active or younger patients, Dr. Katz clarifies that surgery is usually a standard course of treatment for an Achilles tendon ruptures.
Healthpointe staff can also provide patients with benefits such as less costly care, reduced duration of hospitalization and faster recovery time, all without the need for surgery.
Source: http://insider.espn.go.com/nba/story/_/id/12431887/nba-wesley-matthews-injury-means-portland-trail-blazers (ESPN) (March 6, 2015)
About Healthpointe:
Healthpointe is a leading multidisciplinary healthcare organization offering a full range of medical services in practice locations throughout Southern California (Los Angeles county, Orange county, San Bernardino county and Riverside county). Healthpointe has locations situated in over 11 cities in Southern California including La Mirada, which is conveniently located near Whittier, La Habra, Norwalk, Cerritos, Buena Park and Santa Fe Springs. As a highly regarded musculoskeletal group, we have a personal investment in the highest level of service, and we are proud of our record of excellence over the last four decades with private patients, injured workers, urgent care, personal injuries, and professional and non-professional athletes. Leading our organization is a dynamic team of healthcare professionals who continually strive to be at the forefront of medical innovation and healthcare service delivery. For more information, a complete list of services, and Healthpointe locations, visit http://www.healthpointe.net/.