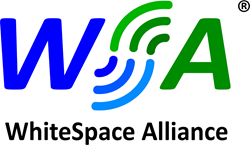 Chelmsford, MA (PRWEB) March 25, 2015
The WhiteSpace Alliance (WSA) ®, a global industry organization enabling sharing of underutilized spectrum, today announced that RAMICS Co., Ltd has joined the organization.
RAMICS is a fabless semiconductor company based in Seoul, South Korea, focused on broadcasting and emerging wireless communication chipsets and solutions. Utilizing its flexible, proprietary digital RF architecture, RAMICS provides cost effective, expandable hybrid silicon tuner solutions to Tier 1 TV manufacturers for broadband applications such as TV White Space and Machine-to-Machine communication.
"Our rich experience in high frequency RF, analog and digital mixed signal technology is ideally suited to requirements of this new generation of broadband communications," said Michael Cho, President and Chief Executive Officer, RAMICS. "Our WSA membership enables RAMICS to leverage and integrate with a vibrant ecosystem of whitespace solution providers, accelerating deployment of this important technology to rural and remote customers around the world."
"WhiteSpace Alliance members are at the forefront of standards-based broadband innovation to make Internet access a reality for underserved users across the globe," said Dr. Apurva N. Mody, Chairman of WhiteSpace Alliance. "RAMICS' digital RF expertise and focus upon software-defined radio solutions can make important contributions to development of robust products for this market."
WhiteSpace Alliance, developer of Wi-FAR™ and WSAConnect™ interoperability specifications, has a following of more than 200 major commercial, academic, government and regulatory organizations around the world. WSA member organizations benefit from access to technical specifications that decrease development costs; expanded access to global markets, regulators and government agencies; and ongoing marketing support at no additional cost. Consumers benefit from a multi-vendor, interoperable ecosystem that brings down the overall cost of broadband access. For more information on WhiteSpace Alliance, please visit http://www.WhiteSpaceAlliance.org
About WhiteSpace Alliance
The mission of the Whitespace Alliance (http://www.whitespacealliance.org/) is to promote the development, deployment and use of standards-based products and services as a means of providing broadband capabilities via WhiteSpace spectrum. By promoting the use of standards, the Alliance will enable companies to provide broadband connectivity at reasonable cost. The WSA will also act as an enabler of the emerging white spaces ecosystem by helping to put in place interoperability, conformance, and compliance testing to make sure that our member stakeholders get the needed information & collaborations to succeed both in the market place and with regulatory requirements. Interoperability specifications will allow multiple vendors to enter the market and help to reduce the costs for the consumers. WhiteSpace Alliance promotes the use of IEEE, 3GPP and IETF Standards for use in the WhiteSpaces.
About RAMICS Co., Ltd.
RAMICS Co., Ltd. is a privately held fabless company financed by leading venture capital. With flexible proprietary digital RF architecture, RAMICS provides complex hybrid broadcasting RF tuner chipset, supporting global broadcasting standard such as NTSC, PAL, SECAM, ATSC, DVB-T/T2/C, ISDB-T/C, DTMB. RAMICS also offers solution for emerging wireless communication like TVWS, M2M and IoE with broad IP portfolio such as RF and analog key functional block, high performance sigma-delta data converter, high speed pipelined data converter, power management and digital calibration etc.
RAMICS also reaches forward to a pure digital RF solution for SDR (Software Defined Radio) to broaden product portfolio.
WSA is a registered trademark of the WhiteSpace Alliance
Wi-FAR is a trademark of the WhiteSpace Alliance
WSAConnect is a trademark of the WhiteSpace Alliance