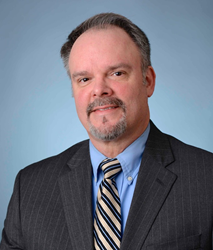 "...[Mattingly] has the same commitment to quality that drives our entire organization." - Robert Yeager, CEO, PharmMD
Brentwood, TN (PRWEB) March 31, 2015
PharmMD CEO Robert Yeager announced today the appointment of Victor Mattingly to the newly created, senior executive role of Chief Technology Officer for the healthcare services firm. Mattingly's mandate is the delivery of high quality, efficient, reliable, and secure applications, infrastructure, processes and operations while building on PharmMD's current momentum as a market innovator for Part D Star Rating improvement and effective Medication Therapy Management.
"We were very strategic in our search for the right skill set and culture fit with this key position," explains Yeager. "Victor's proven expertise and innovative thinking are exactly what we were looking for and he has the same commitment to quality that drives our entire organization."
Victor Mattingly has over 20 years of expertise in the healthcare industry and comes to PharmMD from Onlife Health where he served as CIO. He held previous leadership roles at Healthways (VP, Planning and Architecture, and VP of Construct Solutions) and has worked for a diversity of large and small organizations including IASIS Healthcare, Symbion, PhyCor, HCA, Quorum, ORNDA, and First Health, Inc.
"I was confident that PharmMD was on a strong path to success when I accepted the position, and I am absolutely thrilled to be joining such a terrific group of professionals," comments Mattingly. "I'm eager to be a part of team that continues to raise the bar on quality healthcare."
Mattingly holds a BA in Management Information Systems and Services from Belmont University in Nashville, Tennessee.
About PharmMD: For Health Plans or Self-Insured Employers that want to measurably improve member and employee health, PharmMD is the proven choice for pharmacy quality solutions. Founded by healthcare and pharmacy innovators, PharmMD's outcomes-driven reporting, priority on personal touch, and scalable network are backed by performance-based pricing that guarantees fast results for Part D Star Rating improvement and the most effective Medication Therapy Management. For more information go to http://www.pharmmd.com