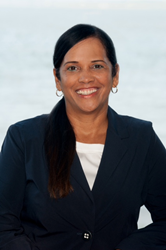 Atlanta, GA (PRWEB) March 25, 2015
Continuing to scale its innovative and effective approach to job training, Year Up Atlanta is celebrating its expansion and growth with a ribbon cutting ceremony today at 9:30 AM at 730 Peachtree Street in Midtown, where it will now serve 250 young adults each year – a 50% increase. At the ceremony, Year Up will also announce the new Executive Director for the Atlanta site, Kim Williams.
Year Up Atlanta now occupies the full ninth floor of 730 Peachtree Street, approximately 20,000 square feet. The expanded space includes a new technology lab, where Year Up students will engage in IT support tasks such as computer installation, assembly/disassembly, maintenance, repairs, and imaging, as well as practice packet tracing and other forms of network communications.
The ribbon cutting ceremony will follow a tour of the new space. Year Up President Garrett Moran and President and CEO of Metro Atlanta Chamber of Commerce Hala Moddelmog will speak at the event.
Kim Williams, who will serve as Year Up Atlanta's Executive Director as of April 13th, was previously the Chief Operating Officer of iCorps Technologies. Prior to iCorps, she spent seventeen years at Microsoft in multiple senior leadership roles.
"Kim is an accomplished leader known for building great teams while coaching and mentoring others. She has overcome many of the challenges facing our young adults, and she is passionate about closing the Opportunity Divide in Atlanta," said Belinda Stubblefield, Year Up's National Site Director for the Southeast Region. "As Year Up Atlanta continues to grow, Kim will ensure that our students continue to receive the support they need to succeed, as well as the skills that employers are seeking."
Ms. Stubblefield, who has served as Executive Director of Year Up Atlanta since July 2013, now oversees Year Up's growth in Atlanta, Baltimore, Jacksonville and Miami.
"I'm honored and excited to build on Year Up Atlanta's success in helping underserved young people reach their full potential through professional careers and higher education, while also providing a pipeline of talent for our nation's leading companies," said Ms. Williams.
Year Up Atlanta, one of thirteen Year Up sites in the U.S., will serve 250 young adults in 2015. Launched in 2009, the program has served more than 700 young adults in the metro area, providing them with technical, professional and communication skills in areas including information technology and financial operations. Students can earn up to 21 college credits at Atlanta Metropolitan State College for completing their coursework during the first six months of the program, and then go on to participate in a six-month internship at one of more than 75 corporate partner firms, including Rollins, AT&T, Kaiser Permanente, and Bank of America. Ninety-eight percent of Year Up Atlanta's July 2014 graduating class were attending college full-time or employed within four months of graduating from Year Up. The average starting salary of 2014 graduates was more than $33,000/year.
About Year Up Inc.
Year Up's mission is to close the Opportunity Divide by providing urban young adults with the skills, experience, and support that will empower them to reach their potential through professional careers and higher education. Year Up achieves this mission through a high support, high expectation model that combines marketable job skills, stipends, internships and college credits. Its holistic approach focuses on students' professional and personal development to place these young adults on a viable path to economic self-sufficiency. Year Up currently serves more than 2,700 students a year at sites in Arizona, Atlanta, Baltimore, Boston, Chicago, Jacksonville, the National Capital Region, New York City, Philadelphia, Providence, Puget Sound, San Francisco Bay Area, and South Florida. To learn more, visit http://www.yearup.org or http://www.youtube.com/yearupinc.