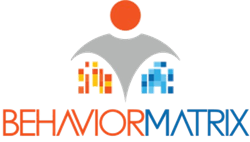 Understanding the emotional state of patients with chronic conditions like diabetes is critical to helping them cope with the disease.
Blue Bell, PA (PRWEB) March 25, 2015
In recognition of the American Diabetes Association (ADA) Alert Day campaign, BehaviorMatrix, LLC, the leading technology innovator in emotional analytics, today highlighted the emotions expressed in online diabetes forums over the last year. BehaviorMatrix performed this analysis because understanding the emotional state of patients with chronic conditions like diabetes is critical to helping them cope with the disease and assists healthcare providers to encourage positive behaviors and outcomes.
Leveraging its one-of-a-kind comprehensive Diabetes Data Library, BehaviorMatrix aggregated and processed forum conversations around diabetes-specific topics including complications, physicians, diabetes management, medications and cost. Emotional scoring of these conversations reveals that the highest negative emotion across all topics is disappointment. Forum participants also indicate high levels of alarm and pessimism, and to a lesser degree they exhibit anxiety and cynicism across all topics. Spikes in these negative emotions are especially evident when individuals are talking about diabetes complications.
According to the ADA, diabetes strikes nearly 30 million children and adults in the United States, and more than a quarter of them—eight million—do not even know they have it. An additional 86 million have pre-diabetes, which puts them at high risk for developing type 2 diabetes. Healthcare systems are grappling with the growing scope of diabetes and are seeking ways to minimize its impact on their resources. By identifying the prevalent emotions felt by at risk and diagnosed patients relative to diabetes-specific topics, BehaviorMatrix gives healthcare providers insights they need to create strategies that target and encourage behaviors for successful diabetes prevention and management.
"With the exhaustive collection capabilities of our data science platform and patented emotional analytics technology, we help pharmaceutical and healthcare businesses understand the emotion of chronic diseases—getting to the specifics of why people feel the way they do and what's driving their behavior," said Bill Thompson, CEO and Co-Founder of BehaviorMatrix, LLC. "For providers, our products offer unmatched emotional intelligence that's revolutionizing their approach to health promotion and disease prevention by making it more targeted, personal and proactive."
From vast amounts of digital and social data, BehaviorMatrix identifies and quantifies 48 emotions and measures their intensity. A robust product suite allows for real-time topical and behavioral indexing, monitoring and interpretation of the continuous emotional fluctuations of populations, target audiences, and individuals. Uniquely powerful data assets such as the BehaviorMatrix Diabetes Data Library are continuously enhanced by ongoing digital communication across Social Media, News, Blogs, Videos, Forums, Key Opinion Leaders, Communities and Special Interest Sites.
ADA Alert Day is held every fourth Tuesday in March, and this year is the 75th anniversary. The Alert Day campaign kicks off on March 24th and continues through April 21st with the theme: "Take it. Share it. Step Out." For more information, please visit http://www.diabetes.org. Get your free Diabetes Risk Test, as well as information about diabetes by visiting diabetes.org/alert or by calling 1-800-DIABETES (1-800-342- 2383).
About BehaviorMatrix
At BehaviorMatrix, we believe emotion moves the world. As the leading technology innovator in emotional analytics, we bring clarity to data and scientific measurement to emotion. Using our SMARTview℠ Platform as a Service (PaaS) supported by our EmPrint℠ technology, we mine unfiltered and unstructured digital content in news, forums, blogs and social conversations. Our solutions provide real-time actionable insights for customers in major markets, including healthcare, media and entertainment, retail, travel and hospitality, consumer goods and brands, financial services, political, intelligence and government. For more information, please visit http://www.behaviormatrix.com.
BehaviorMatrix is a registered trademark and SMARTview Platform and EmPrint Technology are service marks owned by BehaviorMatrix, LLC. Other marks and product and company names contained herein may be the trademarks of their respective owners.